5 Reasons why Hospo jobs are the best!
May 03, 2022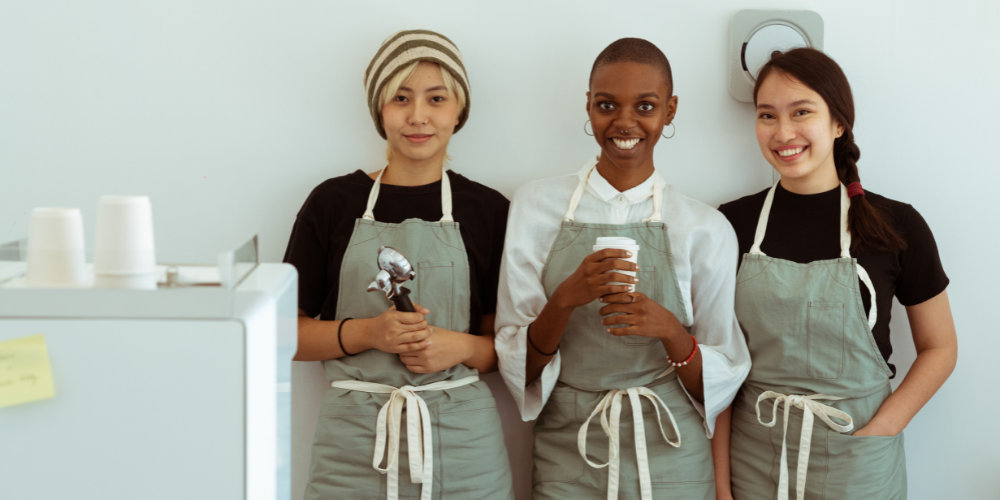 It takes a special breed of human to work in hospitality. Let's admit it, there are some hard times (some really really hard times) BUT the better times for sure weigh out those. The role requires patience, agility, and charisma - and not forgetting having to put up with those 'Kareness' customers. Sure, I could rant about working in hospitality until the cows come home, but hospitality also has its perks and it's time to appreciate them.
There are several things that only jobs in hospo can teach you and that's why it's the best industry to work in! Here are 5 top reasons why it rocks to have a hospo job!
Networking #goals
Nothing beats meeting new people. Working the coffee machine on an early Monday morning or waitressing on a Friday night - you're bound to get chatting with someone that you've never met before. Whether that someone was an extra on Bondi Vet or they're CEO of a global company, the truth is, all sorts of people could be coming through the door and it's basically your job to be nice to them. Networking opportunities #sorted.
Flexibility is to die for
We know it's hard with school and study alone, but when you add in soccer training, band practice, the weekend hockey game plus actually getting to socialise with your friends, I feel like I have no time for a job (but i keep spending money?!). Luckily hospitality hours are pretty flexible! A friday night one week, tuesday afternoon or a sunday morning the next, plus how good is the perk of finding a coworker to cover your shift in an emergency (or on the most beautiful day of surf if they like you enough!). Besides, who likes the same routine day in and day out? Not us.
Move your way to the top
The turnover rate in hospitality is quite high, but that just means managers see the value in someone who's hard-working and committed! Not only are there opportunities to gain more responsibilities within the company, but there's a chance to take on larger roles! And we all love adding extra flair to our CV.
You'll always be a good customer
You know those customers that leave you speechless? Or the customer that sourly abuses you if their coffee took a minute longer than promised? Trust me when I say, the customer is not always right but unfortunately, you have to put on a smile and pretend like that's true. Just remember these are probably people that have never worked in hospitality. They cannot begin to empathise with the struggles hospo workers face every shift.
If you work in hospitality, you will never be the customer you hate. You'll understand on a spiritual level what it's like to be that frazzled worker, running around like a headless chicken attempting the impossible task of making everyone happy. Make someone's day with a smile and thank you.
Shared experience = Friends for life
You know that scene in the first Harry Potter film where Harry and Ron save Hermione from a troll and the three become best buds from this overwhelming and crazy shared experience? That's exactly what happens in hospo.
Hospo is a wild, fast-paced environment where getting yelled at by impatient customers, standing until your feet ache and working crazy hours in the morning/night are common occurrences. It's these shared struggles that bind you to your work comrades. You vent to one another, laugh about mistakes and eat leftovers of customer's plates together, and it's bloody beautiful. Some of your workmates become friends for life and even if they don't, they sure make shifts a whole lot more enjoyable.
Keen to find a new job in hospo? Suss out what jobs we have on offer here.
Looking to work some rockstar hospo shifts? Turn on job alerts here.
Landed yourself an interview? Here's some tips on how to get yourself ready to ace it!