Short shifts, know your rights
Jun 15, 2021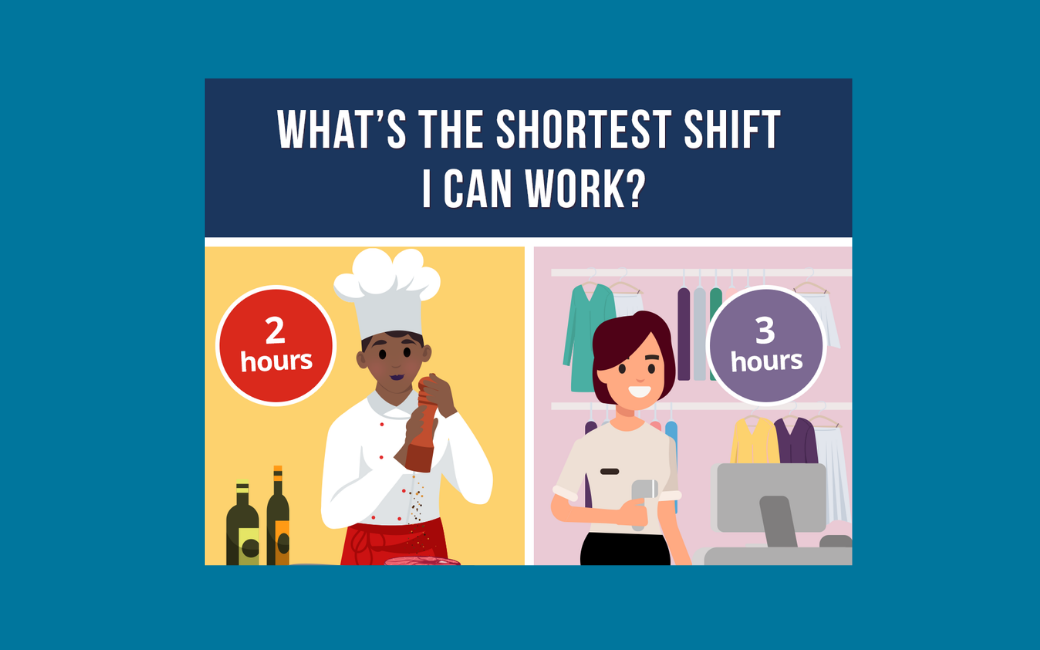 Have you ever rocked up to work only to be told to go home after 30 minutes?
Most awards and enterprise agreements set rules about the minimum number of hours you should be rostered or paid per shift.
For example, under the Hospitality Award, casual employees must get at least 2 hours of work in a row and be paid for at least those hours.
Casual employees covered by the Retail Award must be given at least 3 hours of work in a row or paid a minimum of 3 hours if their shift is cut shorter.
Under the Retail Award, a full-time high school student can agree to work a shorter shift of at least 1.5 hours. This can only happen if the shift is between 3 pm and 6.30 pm on a day they attend school, the employee's parent or guardian has approved, and they can't work longer due to their own availability or the needs of the business.
We've got more info about hours of work in awards on our website including your minimum shift length. Just select your industry from the drop-down menu here: https://www.fairwork.gov.au/.../hours-of.../hours-of-work