Sydney - Get Job Ready, Upskill and Land a Job! NEW COURSE!
Sep 19, 2023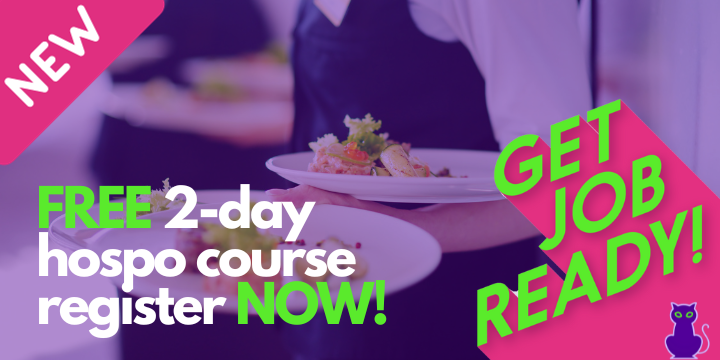 Keen to upskill and land a job in hospitality this season?
More courses coming 2024, so keep an eye out and register your interest below!
There's never been a better time to join the world of hospo and, with the help of our training providers, the team at Barcats want to help you on the path to being job-ready!

We can connect you with training providers who will support your career development. Simply fill out your details and one of our registered training partners in your area will be in contact with you to complete enrollment.
Register your interest below in our 2 day short courses - and we'll reach out with more information!