Free Bar Training in 2022
May 23, 2022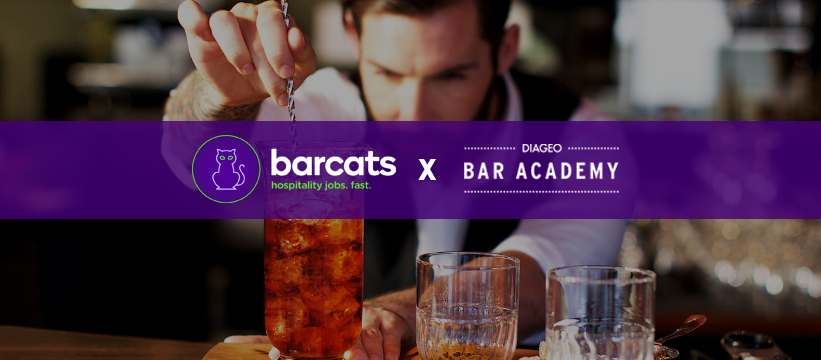 We know just how hard it can be to stand out from the crowd when applying for a job. That's why we've partnered with Diageo Bar Academy to bring you FREE bespoke training, so you can start really showing off behind the bar!
For 1.5hrs you'll get hands-on training in a 5* venue with one of Diageo's Brand Ambassadors.
Learn the fundamentals of working behind a bar and tips to help you serve amazing drinks - expert pouring, glass handling & garnish prep.
You'll Mix Iconic Drinks Such As:
Gordon's and Soda
Aviation & Tonic
Don Julio Paloma
Captain Morgan Tropical & Soda
Seedlip Grove + Tonic
Johnnie Walker Black Label Lemon highball
Classes Now Available:
June Dates
Gold Coast: Tuesday June 7th, 12pm - The Local Tavern
Perth: Monday June 27th, 12pm - The Globe
Brisbane: Tuesday June 14th, 12pm - The Plough Inn
Sydney: Tuesday June 14th, 12pm - The Loft @ Bungalow 8
Melbourne: Tuesday June 14th, 12pm - Hophaus
Here's a sneak peek into one of the cocktails you could be learning to make!
Looking for a job? After the training we'll update your profile with a bespoke badge so employers can see you've been trained by the best. Giving you that edge that will help you stand out from the other applicants.