Free Online Tasting Sessions With Jack Daniel's For Sydneysiders & Melburnians!
Sep 12, 2021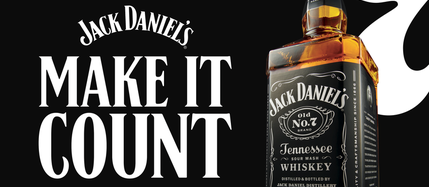 Did you know that every day we stay true to Jack's belief that "everyday we make it, we make it the best we can?"
Let the team at Jack Daniel's take you through their family of brands and show you how every member is unique. They'll deliver a kit of 5 family products to your door so you will have a fully immersive experience.
You'll taste five different Jack Daniel's expressions and they'll introduce you to their newest family member - the Jack Daniel's Tennessee Seltzer. During this session they'll give you tips and tricks as you sip, along with stories and fun facts about all things Jack Daniel's.
Session Information Below:
Date: Monday 4th of October
Time: 6pm - 8pm
Location: Online
Cost: No Cost
SORRY ALL SPOTS ARE NOW FILLED!
*This is a free virtual training session, hosted by the team at Jack Daniel's. You must be over 18+ and living in either New South Wales or Victoria to be eligible for the training.