$15 Voucher With Treasury Wine Estates
Offer Available: May 15, 2018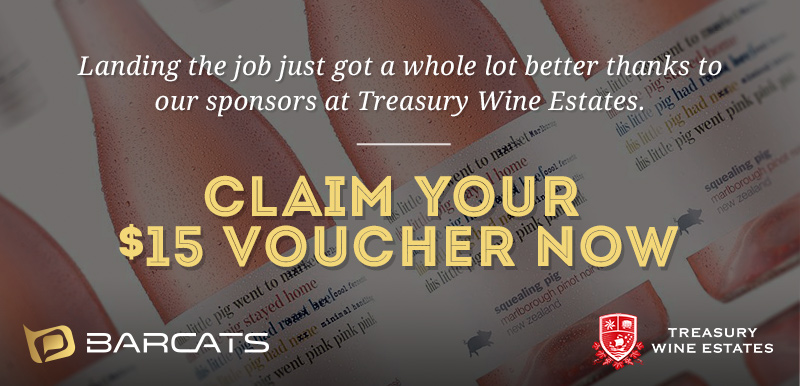 Which is why we've teamed up with Treasury Wine Estates to help you celebrate your new job!
Claim your offer with CellarDoor.Co. This virtual cellar door opens you to a world of over 50 wineries from Australia, New Zealand, France, Italy, and the United States.
Whether it's a full time role or a one-off gig, you deserve to celebrate!
*Must be 18+yrs old to claim this offer. Offer only valid once through CellarDoor.Co.