The 2022 Seppelt Luxury Collection is here!
Jun 08, 2022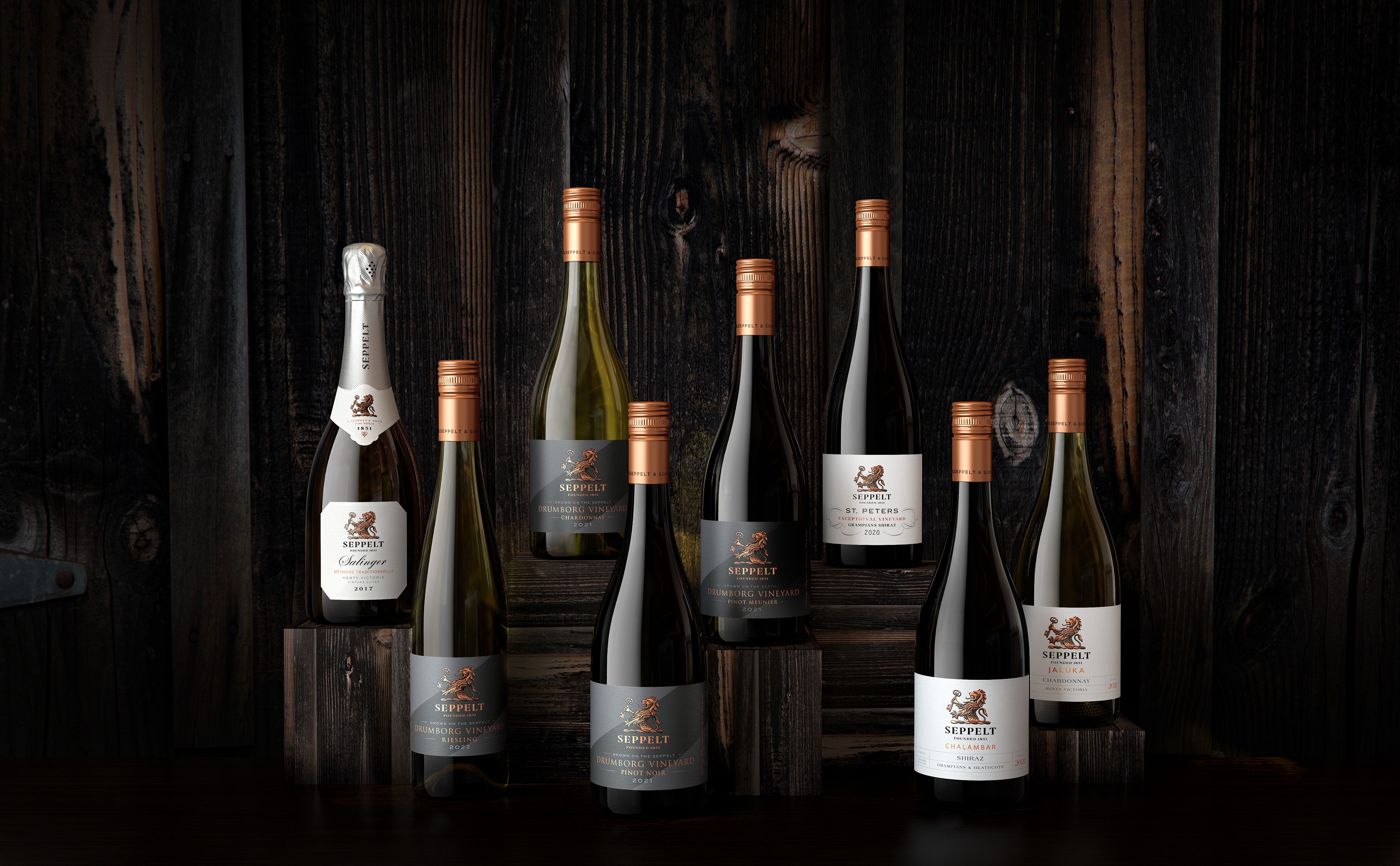 This year's Collection comprises eight wines sourced from across Victoria's Grampians, Heathcote and Henty regions.

Crafted by Senior Winemaker Clare Dry, who joined Seppelt in 2020, the annual release is keenly awaited by enthusiasts and collectors alike.

"I'm excited for the release of this year's Luxury Collection," says Dry. "Many of the wines were crafted in my first vintage at the helm of Seppelt and I'm thrilled to showcase my winemaking approach, building on over 170 years of heritage behind the label."
Released annually, the Collection is led by the 2020 St Peters Grampians Shiraz, sourced from the finest and most intense fruit from the Great Western Vineyard, with superb ageing potential. Six wines follow from the 2021 vintage, including four from Seppelt's Drumborg Vineyard, one of the southernmost vineyards in mainland Australia. The Collection is completed by the new release of Salinger Vintage Cuvée, one of Seppelt's ever-popular sparkling wines.

"Each of the wines from this year's Collection has a story to tell, from the elegance of St Peters to the ethereal Drumborg reds, the release is a showcase of our vineyards, viticulture and winemaking."

"The Drumborg wines in particular were a thrill to make, courtesy of a sensational vintage in 2021. Fruit was picked at optimum conditions, delivering parcels that were incredibly flavoursome, balanced and pure. The Chardonnay is a real pride point as I've reworked the style significantly, creating a delicate wine which I believe captures the purity and intensity of the Drumborg site."

The release also includes the 2021 Chalambar Grampians & Heathcote Shiraz and 2021 Jaluka Henty Chardonnay, wines which Clare comments are complex yet refined.

Rounding out the Collection is the 2017 release of Salinger Vintage Cuvée, a wine crafted in the traditional method, and spending four years on lees. "As a label renowned for our sparkling heritage, it's a joy to release a new vintage of Salinger, the perfect follow on from the 2015, which recently received the Sparkling Wine Trophy at the 2021 National Wine Show of Australia."

The 2022 Seppelt Luxury Collection is available from Wednesday 8 June from seppelt.com.au and select fine wine retailers nationally. The wines include:
Wine RRP (AUD):
• 2020 Seppelt St Peters Grampians Shiraz, RRP: $80.00
• 2021 Drumborg Vineyard Henty Pinot Noir, RRP: $45.00
• 2021 Drumborg Vineyard Henty Chardonnay, RRP: $40.00
• 2022 Drumborg Vineyard Henty Riesling, RRP: $40.00
• 2021 Drumborg Vineyard Henty Pinot Meunier, RRP: $36.00
• 2021 Chalambar Grampians and Heathcote Shiraz, RRP: $27.00
• 2021 Jaluka Henty Chardonnay, RRP: $27.00
• 2017 Salinger Vintage Cuvée, RRP: $30.00

About Seppelt: Founded in 1851, Seppelt is one of Australia's most historic wine producers. Few Australian wineries have carved such a distinguished name for both still and sparkling wines. Not only was Seppelt a pioneer of sparkling wine in Australia in the 1890s – of both white and red expressions - it also crafts some of the country's most collected table wines and helped pave the way for cool-climate styles in Australia. www.seppelt.com.au
For more information contact: Katheryn Lawson, Senior PR Manager E: katheryn.lawson@tweglobal.com P: +61 400 298 591