HARVEST GOURMET® welcomes Plant Based Schnitzel exclusively to Australian foodservice menus
Jul 01, 2022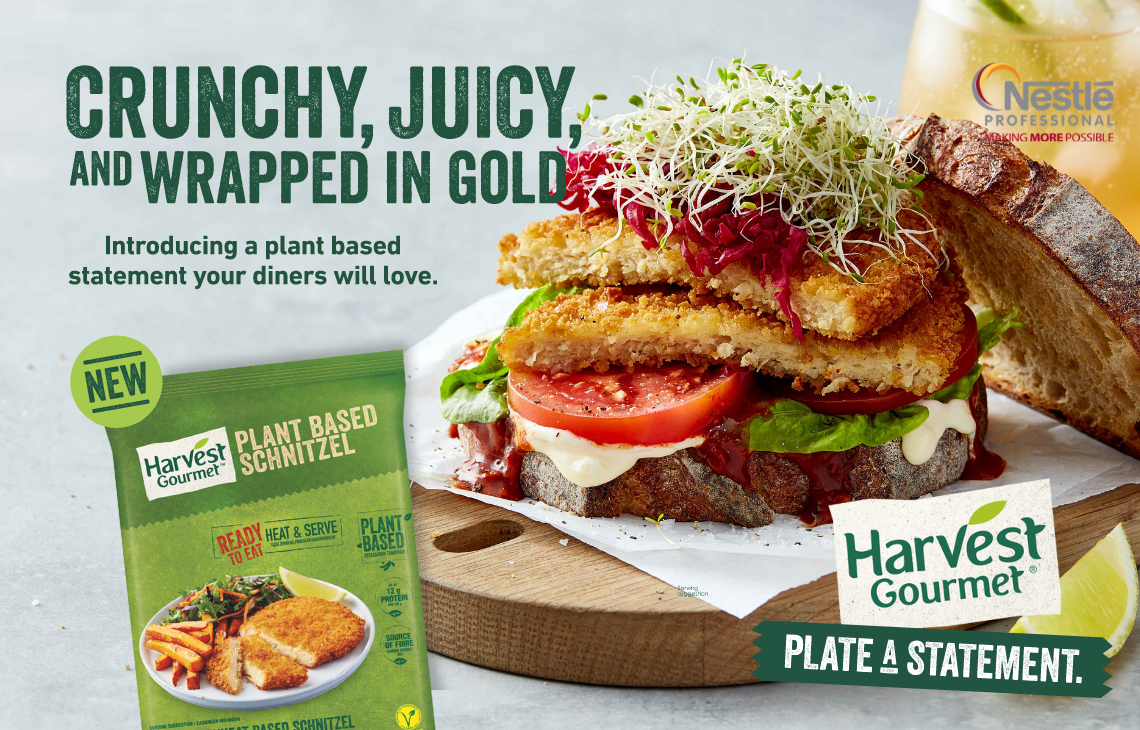 With 42% of Australians actively looking to reduce or exclude animal products from their diet and plant-based meals becoming more prominent on Australian menus, the new HARVEST GOURMET® Plant Based Schnitzel will be sure to make a statement on your menu.
Encased in a crunchy golden crumb seasoned with paprika and turmeric, the HARVEST GOURMET® Plant Based Schnitzel is the perfect way to offer a meat-free version of one of Australia's top pub dishes. It offers a crunchy and juicy sensory experience while containing more fibre and less sodium per 100G than regular chicken schnitzel.*
It is cooked easily from frozen and can be served as main or sliced for wraps, sandwiches and salads - enabling you to make a statement with your vegan or vegetarian menu options.
The HARVEST GOURMET® Plant Based Schnitzel joins the rest of our range that is ready to impress your diners with our top-quality range of plant-based proteins with our SensationalTM Burger, SensationalTM Ground Mince and tasty Vegetarian Chargrilled Pieces.
The HARVEST GOURMET® Plant Based Schnitzel is exclusive to foodservice and can be purchased through Bidfood, PFD or Countrywide members. Contact your local foodservice or Nestlé Professional representative to find out more.
*Australian Food Composition Database
https://www.foodstandards.gov.au/science/monitoringnutrients/afcd/Pages/fooddetails.aspx?PFKID=F009790