Winter Drinks Inspo From Diageo
Jul 04, 2022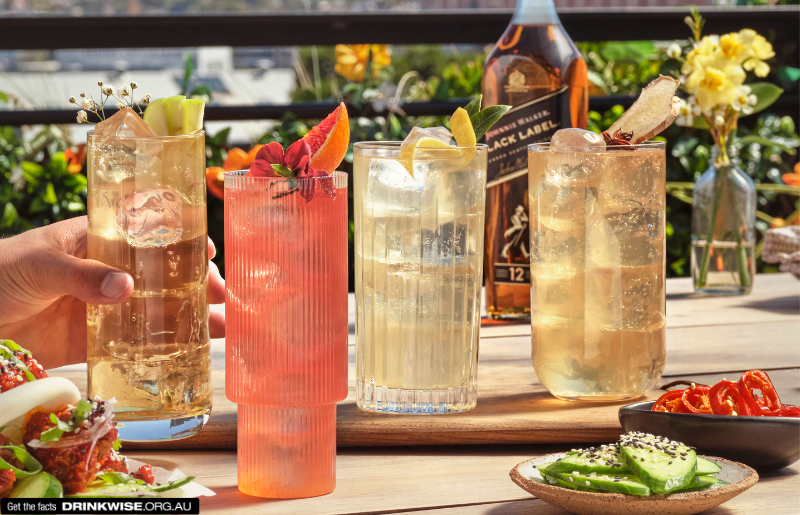 Here are some of our favourite seasonal serves that complement the hearty food and cooler temperatures that the winter months bring.
Make sure to try out all our combo suggestions, and if you come up with any of your own, please share and tag!
The Singleton Plus Two Orchard
The Singleton 12year old with an effervescent mix of apple, pear juice and soda.
Ingredients
45ml The Singleton 12 yr old
45ml Apple & Pear Juice
45ml Soda Water
Mint Sprig
Method
Grab and cold rocks glass and fill with ice
Add the ingredients to the glass and stir briefly to combine
Lightly brush the mint sprig to release the aromas before garnishing.
Approx 1.5 standard drinks
The Singleton is a wonderfully versatile Whisky and works well with a number of food occasions. We enjoy The Singleton Plus Two Orchard with something light like a Roasted Pumpkin or Roast Beef salad or fried bar snacks such as Cajun Spiced Wedges or Cheese & Bacon Twists. If you want to learn more about The Singleton click here
Tanqueray Royale French 75
A fruity berry take on the classic cocktail.
Ingredients
30ml Tanqueray Blackcurrant Royale
15ml Lemon juice
15ml Sugar syrup
50ml Prosecco
Lemon Zest
Method
Add the first three ingredients to a cocktail shaker and shake for 5 seconds.
Strain into a chilled coupette and top up with prosecco
Gently twist the lemon zest over the drink place into the glass to garnish
Approx. 1.5 standard drinks
Tanqueray Blackcurrant Royale is a bright, fragrant sweeter style of gin that pairs well with daytime food and predinner canapes and starters. It's also delicious with desserts and spice driven foods. We suggest trying it with soft cheese, a grape and bocconcini salad or a tomato tart. For something sweeter try it with Tiramisu! Click here If you'd like to learn more about Tanqueray.
Reeftip Mojito
The Cuban classic has some spice with Reeftip Spiced Rum and ginger beer. It's zingy and aromatic.
Ingredients
8 mint leaves
60ml Reeftip Spiced Rum
20ml Fresh Lime juice
Splash of Ginger beer
Mint Sprig
Method
Add the first 3 ingredient to a cold highball glass
Fill with cubed ice and stir well, lifting the mint leaves through the drink.
Top up the glass with Ginger Beer
Lightly brush the mint sprig to release the aromas before garnishing
Approx. 2 Standard Drinks
Reeftip Mojito is full of flavour with a splash of ginger beer on top which pairs perfectly with grilled bites full of flavour and salads with fresh herbs. This Mojito is a brilliant companion to a classic Rueben sandwich, grilled prawns with chimichurri, lamb koftas, fried olives or fresh salads like a fennel, apple and herb salad – a squeeze of citrus on all of these (except the Rueben) will tie everything together perfectly. If you're looking to learn more about rum, click here
Johnnie Walker Blood Orange
Johnnie Walker mixed with a splash of orange juice and blood orange soda in the fresh sparkling highball.
Ingredients
30ml Johnnie Walker Red Label or Black Label
15ml Freshly Squeezed Orange Juice
120ml Agrum or Blood Orange Soda
Orange or Blood Orange Slice
Method
Grab and cold highball glass and fill with cubed ice.
Add the first 3 ingredients to the glass and stir briefly to combine.
Garnish with the orange slice and serve
Approx. 1 standard drink
The Johnnie Walker Highball is the perfect drink for afternoon dinking or standing events where food is offered in canape format. This highball pairs perfectly with meats and charcuterie, grilled cheese or fried wontons as well as dishes that would normally require a squeeze of lemon. It also pairs well with deserts with an element of spice or custard like a custard tart. To explore Johnnie Walker's long history click here