Clare Valley Wine Varietals: 4 International Stars of the Wine World
Aug 20, 2023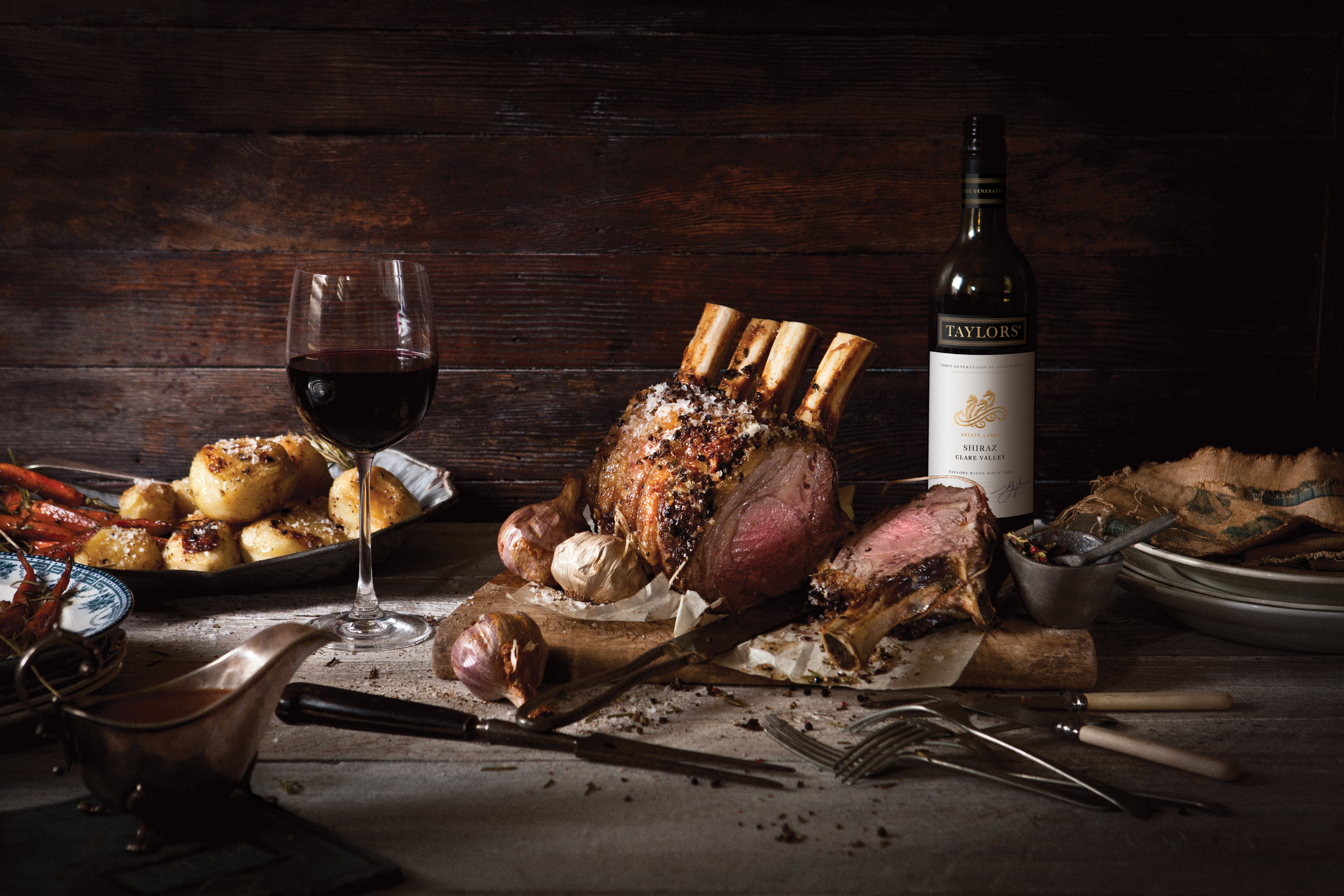 At Taylors Wines estate in the Clare Valley of South Australia, there are 4 hero varieties that are grown. These four are international stars and have travelled from distant shores, France and Germany: Cabernet Sauvignon, Shiraz (Syrah as it is known elsewhere in the world), Chardonnay and Riesling. We are lucky in Clare Valley, as it is uncommon to find all these grapes to grow happily and to produce outstanding wines from within one region. From the cold-hardy Riesling to the slow-ripening Cabernet, Clare Valley has one of the longest harvest windows in Australia, if not the world. In a typical year, we can start in early February and finish in May. So let's deep dive into the international stars Cabernet Sauvignon, Shiraz, Chardonnay and Riesling.
CABERNET SAUVIGNON
Cabernet Sauvignon is a proud French grape and the principal variety behind France's most famous red wine, Bordeaux. With its lacy, dark green leaf and tight bunches it's one of the more handsome vines in the vineyard. It has quite rightly been called the king of the red grapes. The hallmark aromas of a good cabernet - blackcurrant and cedar - are most definitely regal. It was the first varietal ever planted by Taylors and remains a key varietal to this day.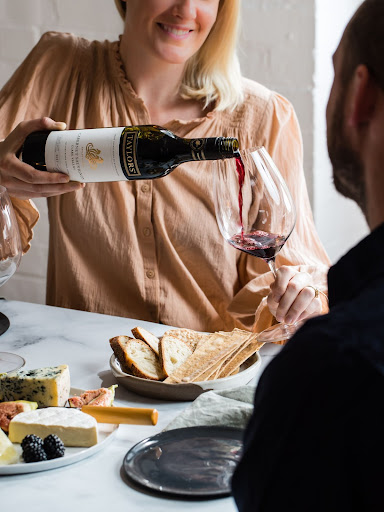 Like all good grape varieties cabernet can travel and has adapted very well in countries and climates outside France. One of the last varieties in the vineyard to ripen, cabernet prefers a cool but not cold climate. It's not a difficult vine to grow and the small thick-skinned berries are quite resistant to disease. A fact not widely known is that Cabernet has one of the highest pip-to-pulp ratios, which explains its firm tannins and longevity. Good quality cabernet sauvignon benefits from ageing and can be cellared for up to 20 or even 50 years for the right wine and in the right conditions.
Cabernet loves French oak barrels, for the slow micro-oxygenation that settles the tannins and allows slow development plus the bonus of spices such as cinnamon, tobacco and cedar. Blackcurrant or cassis is the classic cabernet character. Another often noted note is mintiness, which is usually a sign of a cooler vintage or region, and eucalyptus, especially in those wines that come from vines and regions surrounded by eucalyptus forests. For example, Coonawarra is famous for the eucalypt tang which makes its way into the wine by air via oil droplets.
Where food matching is concerned, red meat is the obvious choice but it is lamb and cabernet that find the perfect match. The unique, piquant flavour of lamb and the aristocratic aromatics in cabernet make for gastronomic harmony.
SHIRAZ (or as the rest of the world knows it, Syrah)
This is the variety for which Australian wine is most globally famous, warm and luscious with ripe berry flavours.
The Rhone Valley in France is its birthplace, yet it has called Australia home for many years. The origins of the grape are often questioned as there is a city in Iran called Shiraz, however careful study of ampelography, DNA analysis and careful archival search has confirmed the Rhone valley as the most likely original birthplace. A quirky grape in that only Australia and South Africa use the word shiraz, everywhere else shiraz is known as Syrah – some say Shiraz found it's way to Australia with James Busby from the Cape of Good Hope in South Africa where the name may have originally been mispronounced/ mistranslated and thus arrived on our shores.
Shiraz is more adaptable to a warmer climate than Cabernet and that explains its spread across this wide brown land. The vine has a lighter-coloured and less lacy leaf than cabernet sauvignon and ripens a little earlier. One of the fantastic things about Shiraz is the way that it changes character according to where it is grown. In cooler climates, Shiraz is lighter-bodied and much more spicy showing white and black pepper aromatics, while in warmer climates the wine becomes denser with aromas of plums and blackberries.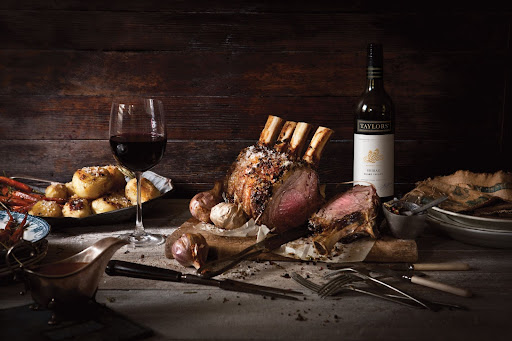 A versatile grape variety that allows a breadth of styles. It can be matured in either American oak (the classic Australian style, with the riper fruit being able to withstand the more intense flavours that result such as caramel and coconut) or French oak (for a more delicate, spicier finish with a cinnamon bite which is gaining favour with some winemakers).
Shiraz's best friend is beef, in all its cuts. Shiraz has a spicy depth of flavour that is perfect for steak, roasts and beef hot pots.
CHARDONNAY
Chardonnay is one of the most popular and most planted white grape varieties in the wine world that has travelled to most countries and for good reason: It grows well in a variety of climates, it crops well, and is relatively easy to make into good wine. Chardonnay excels most in cooler climates where its peach and melon flavours are backed by oyster-shell characters. It has a great affinity for wine winemakers. As a neutral grape variety, it allows winemakers to play and make their stamp on the wine using several techniques. From choice of fermentation vessel (French oak versus stainless steel or amphora), maturation in barrel, and battonage (the stirring of dead yeast cells post-fermentation) all adding complexity and finesse. Whereas some varieties have a stamp of flavour characteristics,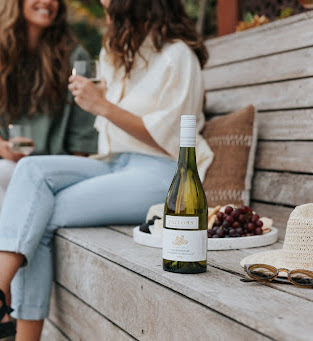 French oak marries particularly well with the natural Chardonnay flavours adding savoury, spicy elements while giving it structure taming its upfront fruit exuberance and adding length on the palate.
With origins traced to southern Burgundy, Chardonnay is the child of Pinot Noir and another local variety called gouais blanc. Here chardonnay still produces one of France's greatest white wines known as Bourgogne Blanc. To the north of Burgundy chardonnay is one of the integral ingredients in France's gift to the world, Champagne.
Befitting a complex, fuller-bodied white wine chardonnay prefers complex rich flavours in the food it is served with. Rich fish dishes such as crayfish, scallops and crab are particularly well suited.

RIESLING
One of the oldest continuously produced varieties and historically one of the most prized, Riesling can be made in a wide range of styles. From bone-dry classics from Clare Valley, to off-dry lower alcohol offerings from Mosel in Germany to robust full-bodied Rheingau examples, riesling is also made into sparkling and dessert (or sticky) wines such as botrytis effected riesling, for example, and even ice wine! This is both a blessing and a curse, as it can cause confusion for those not initiated into the wonder that is Riesling. One of the most expressive grape varieties, its expression of site, or as the French say terroir, is phenomenal. Clare Valley's classic lemon and lime notes to Eden Valley's more floral aromatics, lemon sherbet goodness from Mount Barker, in Western Australia, and ever-more diverse styles from Canberra region in NSW to Tasmania and Victoria. Despite the huge differences in climate, it retains its innate characteristics.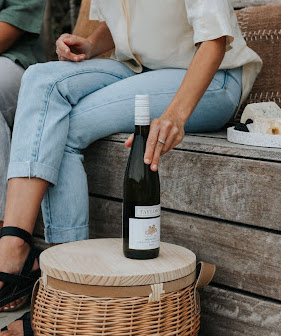 Like most vines that have survived the test of time, it is tough. It is resistant to extremes of heat and cold and is not too susceptible to disease. Good quality Australian riesling is generally a whole bunch pressed with every attention given to the gentle handling of the juice. It is fermented in stainless steel, taken off lees and put into the bottle as quickly as possible. Made in this way it displays the lemon/lime, floral and minerally sides of its personality.
Riesling is arguably Australians greatest white wine in the cellar. Good examples can easily handle a twenty-year-plus stint developing a delicious toastiness while still retaining nervy acidity. Where food is concerned riesling is a versatile white and can happily go with sashimi or a fresh whiting fillet. Its pristine pure flavours tend to prefer similar characteristics in the food it is served with. Try pouring some Clare Valley riesling over fresh oysters, yum!
Check out Taylors Wines guide to wine varieties to discover many different grape varieties used in their winemaking and their unique characteristics.