Master the Art of Coffee Making with the Barista Academy's Online Training from Buondi
Aug 17, 2023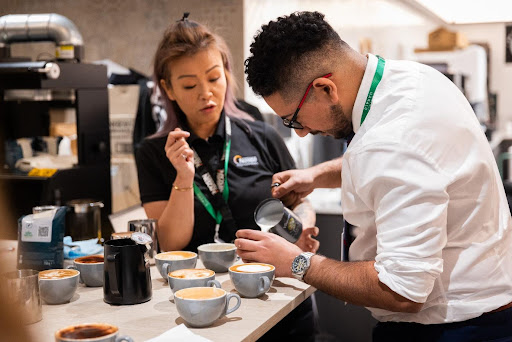 Due to workforce shortages, high staff turnover, and a lack of skilled employees, barista training has become increasingly crucial.
To address this need, Nestlé Professional has launched the Buondi Barista Academy, an online training program featuring Master Barista Jo Yuen in 8 concise videos.

The series which covers the entire process of creating the ideal coffee, includes:
Bar Setup
Beverage Routine
Dosing and Tamping
Milk Texturing
Types of Espresso-Based Beverages
Latte Art
Espresso-Based Iced Beverages
Machine Cleaning and Maintenance
After viewing the videos, you can test your knowledge with 30 multiple-choice questions. You'll need to get 20/30 questions correct, in order to receive a pass on the course & your profile will be updated with a Buondi digital training badge.
Whether you're looking to upskill in your current role or land a new gig in the hospitality industry, earning this badge is a quick way to show off your newly acquired barista knowledge!
Why are more and more hospitality staff getting trained up as baristas?

Australian consumers are amongst the most discerning coffee drinkers in the world, and expect a quality brew from all venues – no longer just premium cafés.
With premiumisation and growing competition within the industry, venues that consistently deliver good service will stand to win. This has increased the need for more skilled hospitality staff.

Buondi Coffee is a brand that understands Aussie hospitality venues and supports them in elevating their coffee offerings. Recently relaunched with fresh new range names and modern packaging, it is founded on the belief that people deserve experiences and moments that are enriched by good coffee.

When operators choose Buondi, they're choosing the trusted service and experience of Nestlé Professional - backed by more than 30 years of expertise in delivering tailored coffee solutions to hospitality venues across Australia.

The Buondi Barista Academy is exclusive to Barcats, and can be accessed here