How Tella Balls dessert bars use Nitro Cold Brew machines to expand their customer offering
Jan 10, 2022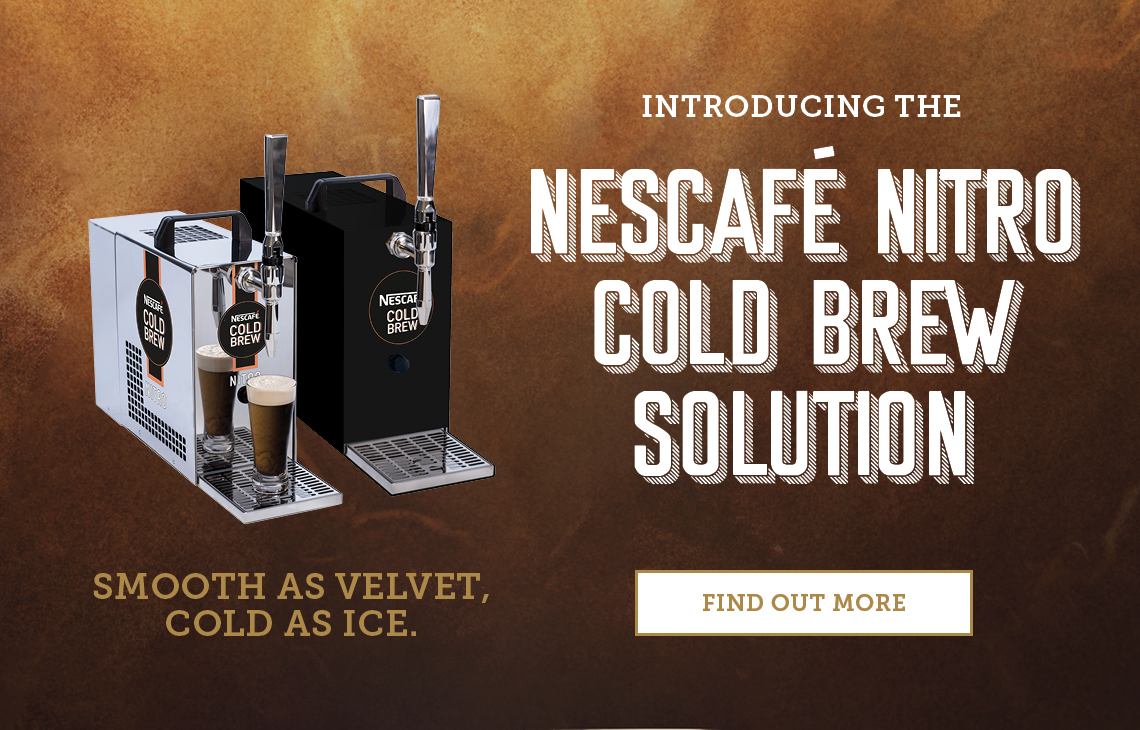 Recently, we talked to Manish Agrawal, owner of two Tella Balls dessert bars, who shared his thoughts on how using the Nestlé Nitro Cold Brew has improved his business and is used seamlessly by his employees.
Improved customer experience
A customer that has a good experience at your venue is more likely to return and spread positive word of mouth to their friends and family. Additions to your business need to improve the overall customer experience to be worthwhile. If your venue is quick-serve like Manish's dessert bar, customers are not wanting to get half of their order then wait 10-15 minutes for their accompanying drink. Having a machine that automates the process reduces your customer wait times for faster service.
User friendly
Bringing new machinery into your business involves factoring in how much time will need to be invested in staff training. When it came to the Nestlé Nitro Cold Brew, Manesh was delighted with its ease of use.
"All we have to do is pull the lever down. It dispenses on its own and then we serve it to the customers."
The streamlined Nestlé Nitro Cold Brew machine takes your employees less time and empowers them to spend more time providing attentive service.
With Manish planning to expand beyond his two current store locations, having peace of mind in managing staff training is important. For busy venue owners, the easy-to use machine reduces overall investment in staff training – allowing them more time to serve happy customers.
Easy Maintenance
During a busy shift, you want to ensure your employees aren't stuck servicing drink dispensers. Avoid this issue with a plug and play machine like the Nestlé Nitro Cold Brew.
"When the [Nestlé Nitro Cold Brew] solution is empty, you simply refill with the new batch."
Will a new machine mean extended opening and closing times for more intensive cleaning?
"I was a bit concerned about how it worked and adding extra cleaning maintenance to our store pack down. However, life has been easy. We are receiving a good support from the Nestlé team all the time. They come and maintain the machine."
Marketing support
Promoting a new product often requires more than just upselling by employees, with help from both social and instore marketing.
"Nestlé supported us in pushing media marketing very aggressively."
To help you promote your new Nitro Cold Brew offering, Nestlé provides supporting in-store signage and social media content.
If you are looking for a way to add value to your customers with low effort and time investment from your employees, reach out to a representative here.