Celebrate World Whisky Day 2021
May 09, 2022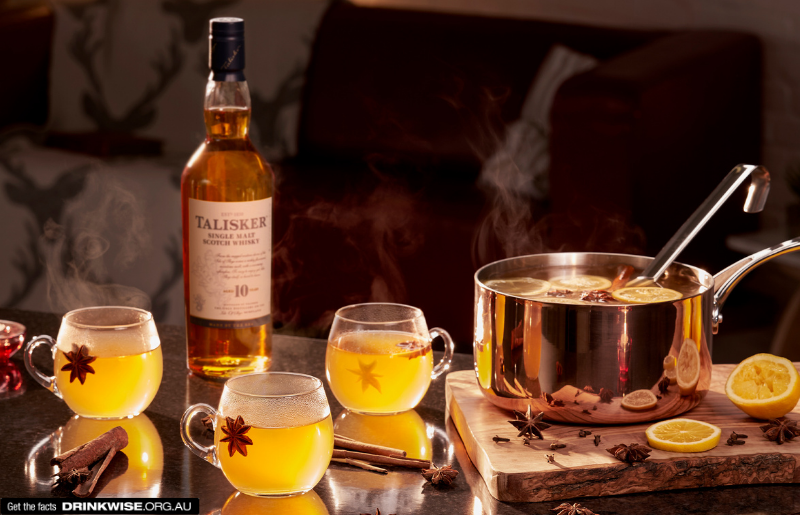 Whether you're looking to sip on an old favourite, try a new whisky style or convert a friend to try a dram for the first time we've got everything that you need.
Scotch Whisky must originate in Scotland using only cereal grains, water and yeast. After distillations it must be aged for at least 3 years in oak barrels or casks. Scotch also must be bottled at a minimum of 40% and the age statement on the bottle refers to the youngest whisky used to make the product. If you'd like to learn more about Scotch Whisky, then click here. There are several different categories of Scotch, so we wanted to take you through some of the key ones along with a recommendation for a bottle to try.
Blended Scotch is the most popular category of whisky worldwide and is a mix of different Whiskies from different distilleries. It's all about creating a consistent and balanced liquid. To experience Blended Whisky at its best we'd suggest starting with Johnnie Walker Black Label.
Single Malt Whisky is made from 100% malted barley originating from a single Distillery. Each single malt is unique to the distillery that produced it and will vary based one the region where it was produced. If you're looking to try a single malt for the first time, we'd suggest trying The Singleton.
Peated Scotch has a smoky flavour introduced in the liquid during the malting phase of production and is typical of Highland and Island distilleries. If you're looking to taste a smoky whisky for the first time, we think that Talisker, is an ideal starting point
Irish Whisky is steeped in just as much history as Scotch (click here to read more) and flavour wise tends to be smooth and well-rounded with a touch of sweetness and over recent years we have seen a growth in different distilleries around Ireland. We'd recommend dram of Roe & Co if you'd like to try a new Irish Whiskey.
American Whisky is born from migrants from Scotland and Ireland arriving in the USA but the different raw materials and climate have led to dramatically different product. The base grain must be at least 51% corn (for Bourbon or Tennessee Whiskey) or 51% Rye (for Rye Whiskey). This combined with some differing production methods can result in a range of flavour profiles. If you're in the mood for American Whiskey this year we'd suggest taking a look at Bulleit Bourbon.
Make sure to try out all our combo suggestions, and if you come up with any of your own, please share and tag!
Johnnie Walker Highball
Johnnie Walker Black Label combined soda water is the ultimate way to sample a new Whisky
30ml Johnnie Walker Black Label
120ml Soda water
Lemon Zest
Cubed ice
Method:
Grab a tall highball from the fridge and fill with ice. Add ingredients and stir. Garnish and serve
Standard Drinks: Approx. 0.95 Standard Drinks
The Singleton Plus Two Orchard
45ml The Singleton 12 yr old
45ml Apple & Pear juice
45ml Soda Water
Mint Sprig garnish
Cubed ice
Method:
Grab a rocks glass from the fridge and fill with ice. Add ingredients and stir. Garnish and serve
Standard Drinks: Approx. 1.5 Standard Drinks
Talisker Hot Toddy
30ml Talisker 10 yr old
40ml honey
20ml lemon juice
125ml hot water
1bay leaf
1 cinnamon quill
1 star anise
Nutmeg garnish
No ice
Method:
Heat the honey, Lemon Juice, water, mead and spices in a pot. Bring to the boil and let simmer for ten minutes. Add 30ml of Talisker into a heatproof mug and strain in the mixture. Garnish with a little grated nutmeg
Standard Drinks: Approx. 1.1 Standard Drinks
Food pairing:
The Johnnie Walker Highball is the perfect drink for afternoon dinking or standing events where food is offered in canape format. This highball pairs perfectly with meats and charcuterie, grilled cheese or fried wontons as well as dishes that would normally require a squeeze of lemon. It also pairs well with deserts with an element of spice or custard like a custard tart.
The Singleton is a wonderfully versatile Whisky and works well with a number of food occasions. We enjoy The Singleton Plus Two Orchard with something light like a Roasted Pumpkin or Roast Beef salad or fried bar snacks such as Cajun Spiced Wedges or Cheese & Bacon Twists.
Talisker Whisky is a richly flavoured Malt with a smoky, salty palate. We recommend serving the Talisker Hot Toddy with a Blue Cheese Jaffle.
Instagram @diageobarac
Facebook : Diageo Bar Academy