Allara Global Acquire JERRY Welcoming More Training Opportunities
Jun 09, 2022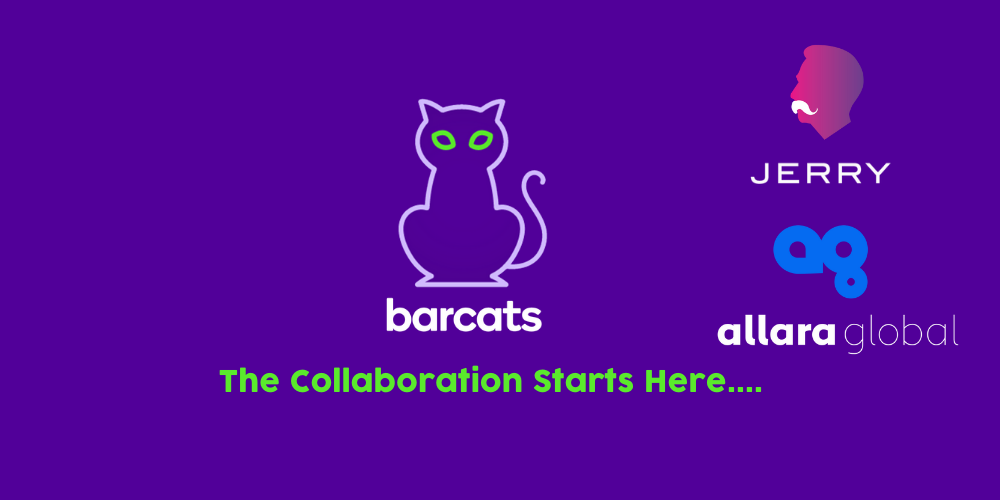 Barcats is thrilled to announce a much more extensive partnership with Allara Global, capitalising on our existing relationship.
Allara Global's recent acquisition announcement of the JERRY platform will provide further benefits to the extensive Barcats hospitality community of over 114,000 staff and 33,000 venues.
"Never before has the need for holistic online education been so great. The industry-leading beverage and hospitality learning platform, JERRY, has joined forces with Allara Global to meet this challenge. Allara Global, brings over 10 years of experience delivering hospitality, leadership and retail management. Together, they will provide the most comprehensive training program in the hospitality space." - Nicole Smith, Education Lead – JERRY, Allara Global
Hospitality staff who are signed up to the Barcats website will be able to upskill even further with the ability to access a range of JERRY and Allara Global online training courses at no cost.
Staff who complete courses will accumulate credentials and help boost their staff profile making them stand out against the crowd with an even more desirable skill set.
More about Allara Global and JERRY
Since being founded in 2009 Allara Global is now the leading provider of end-to-end eLearning solutions to empower businesses with a set of tools to meet their staff training needs, as well as offering training solutions to the industry including Nationally Recognised Qualifications, short courses and JobReady employment programs, through sister company Allara Learning.
The strategic acquisition of the JERRY brand and content is part of Allara's ongoing commitment to add depth to their rapidly expanding content library and provide additional value to their hospitality clients throughout Australasia and beyond. Allara Global are currently revamping & relaunching this content onto their content library, under the JERRY Powered By Allara Global branding
JERRY's content library consisted of more than 200 online courses across a range of food and beverage subjects, which are used by hospitality professionals in over 50+ countries, across leading global brands including Four Seasons Hotels & Resorts, Accor, Marriott Hotels, Six Senses Hotels & Resorts, Hilton Hotels, Mandarin Oriental and many of the world's leading bars.