Help and support this tax time
Jul 26, 2022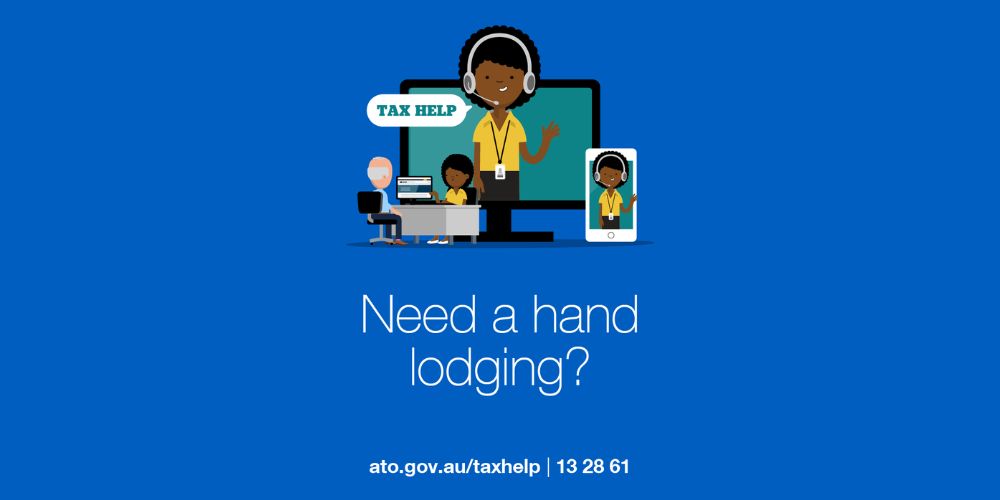 Tax inVoice Episode 47 – ATO Tax Help program
The ATO's Tax Help program is a free and confidential service open to people earning about $60,000 or less each year with simple tax affairs. Tax Help is available from July to October. Volunteers can help you in-person, by phone, or online.
If you are not eligible for Tax Help, you may be able to access free advice and support through the National Tax Clinic program, a government-funded initiative to help those who may not be able to afford professional advice and representation with their tax affairs.
For more information about the Tax Help program, visit ato.gov.au/taxhelp, call 13 28 61 or listen to ATO podcast Episode 47.

Tax inVoice Episode 48 - Work-related expense deductions
If like many Australians you've been working from home over the past financial year, listen to Episode 48 of the ATO's Tax inVoice podcast to find out what expenses you can and can't claim this tax time. Director Kendall Hawken joins podcast host David Jepsen to walk you through what you need to remember when making claims and how to avoid making common errors.
Tax inVoice Episode 49 – Income, prefill and the Medicare levy
In Episode 49 of the Tax inVoice podcast, ATO Assistant Commissioner Adam O'Grady and Services Australia General Manager Hank Jongen, talk about how to report your income correctly this tax time, including which government payments to include in your tax return and the difference between the Medicare levy and the Medicare levy surcharge.
Track the progress of your tax return online
Wondering how your tax return is going? You can check the progress of your tax return at any time using the ATO app or in ATO online services, accessed through your myGov account. Remember most tax returns lodged online are processed within 2 weeks. For more information, visit ato.gov.au/POR
For more information about National Tax Clinic program, visit ato.gov.au/taxclinic.