The Monin Syrup range is the essential partner for your beverage and culinary needs
Aug 01, 2022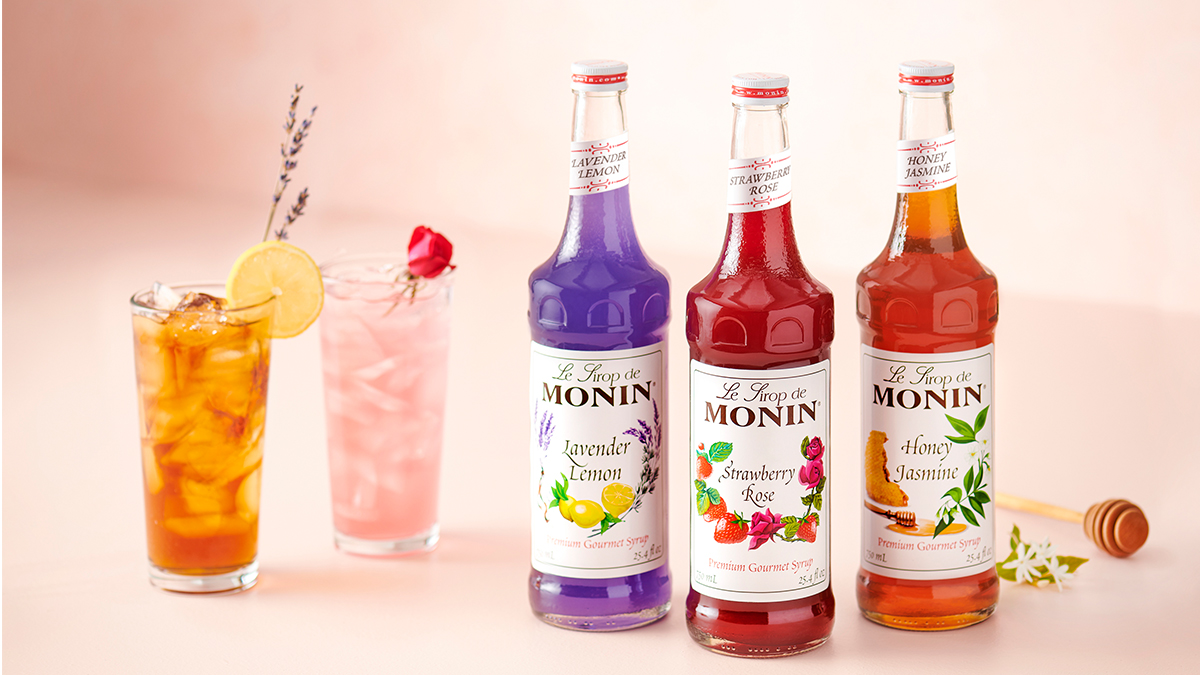 Monin has a range of over 75 different syrups available to elevate your next spring menu. Spring floral flavours such as rose, violet, lavender, elderflower and cherry blossom can bring life to your seasonal drink or baking concept.
The range also includes more innovative flavours such as butterfly pea, hibiscus and Lemon Rantcho, which can be used to enhance and add depth of flavour to drinks that can be paired with all types of cuisines.
Monin syrups will give an authentic and consistent flavour profile every use. Glass bottle packaging and flash pasteurization allows the product to have a shelf-life of up to 36 months.
For more information on the Monin Syrup range and how it can support your hospitality venue, contact your Stuart Alexander representative.
For more information click here.