Protect Your Super From Financial Scams
Nov 16, 2023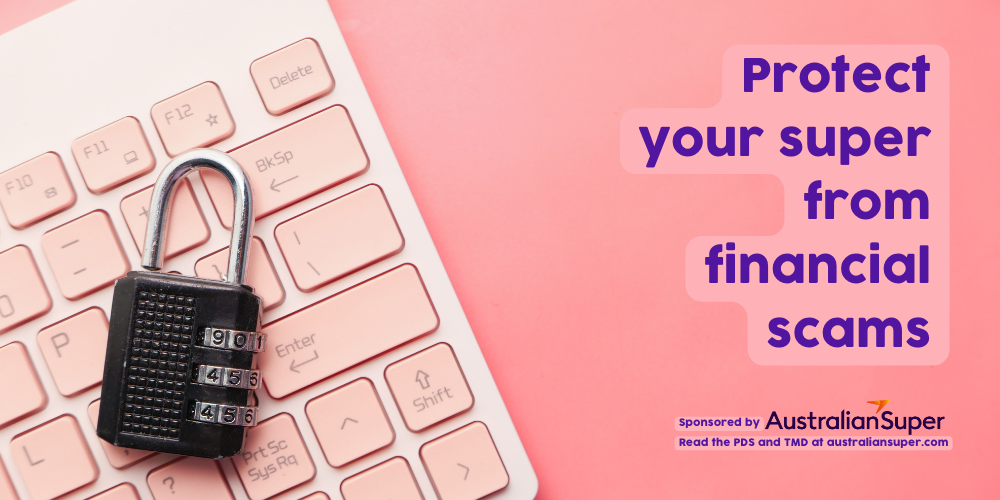 Scammers are becoming more sophisticated, targeting you in ways that seem very convincing. Help protect yourself by knowing what to look out for in keeping your super safe.

Scams continue to increase in Australia, with Australians losing at least $3.1 billon to scams in 20221. And it's investment scams making up the largest part of this amount at $1.5 billion1, with super one of the targets.

A common investment scam is a self-managed super fund (SMSF) phishing scam2. Scammers will call or email, posing as a financial adviser or representative of a SMSF. They promise high returns if you move super into their 'fund', requesting personal information which they can then use to access your account.

Spotting a scam
Scams can come in many forms and may target people by traditional mail, email, text messages or phone calls. Scammers will also use social media and other online platforms to target unsuspecting users.

Often scam messages look and sound legitimate, so it's important to beware of attempts to gain your personal information and access to your financial accounts.

In addition to pretending to be from your super fund, bank, or a government agency, scammers will want you take an action like:
Clicking a link

Sharing access to your computer

Providing personal or financial information

Downloading a file

Scamwatch, run by the Australian Competition & Consumer Commission, has up-to-date warnings about common investment scams.

Get more tips to protect yourself from scams, visit here
---
1 Targeting Scams - Report of the ACCC on scams activity 2022, Australian Competition and Consumer Commission, April 2023.
2 ACCC Scamwatch website – Investment scams, October 2023
This information may be general financial advice which doesn't take into account your personal objectives, financial situation or needs. Before making a decision about AustralianSuper, you should think about your financial requirements and refer to the relevant Product Disclosure Statement available at australiansuper.com/pds or by calling 1300 300 273. A Target Market Determination (TMD) is a document that outlines the target market a product has been designed for. Find the TMDs at australiansuper.com/tmd.
Sponsored by AustralianSuper Pty Ltd, ABN 94 006 457 987, AFSL 233788, Trustee of AustralianSuper ABN 65 714 394 898