Mature Age Program - Expressions of Interest
May 23, 2022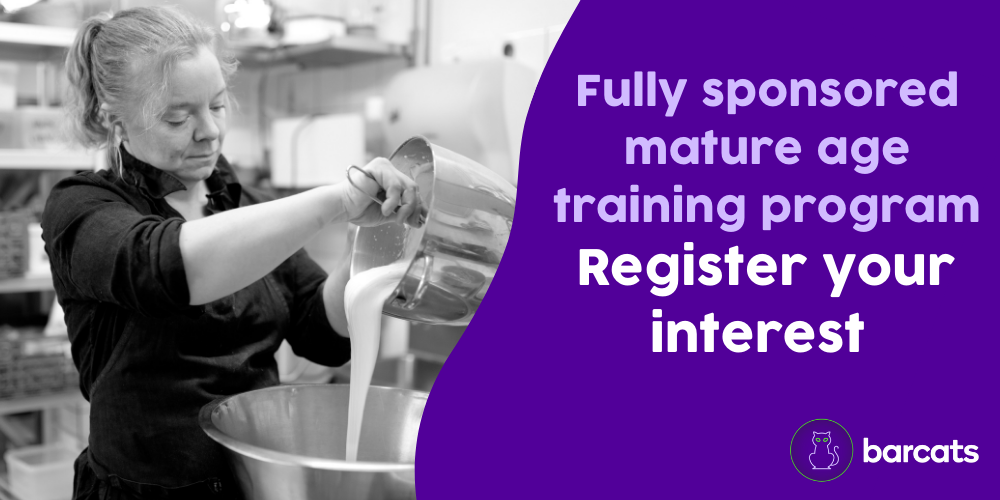 Barcats is looking for mature age workers who are interested in working in the hospitality industry and would like to be involved in our Job Ready training program.
In 2021, in partnership with DESE (Department of Education, Skills & Employment), Barcats ran a training program that helped mature age workers gain valuable hospitality skills in order to help them re-enter the workforce.
Our Venue Partners helped connect our students with many of our venues that are looking for hard-working staff to fill their open roles.
We are now looking at running some more courses in the coming months to help mature age workers upskill and find work.
If this is something that interests you, please register your interest below.