WSET's Three Minute Wine School email course
Nov 23, 2022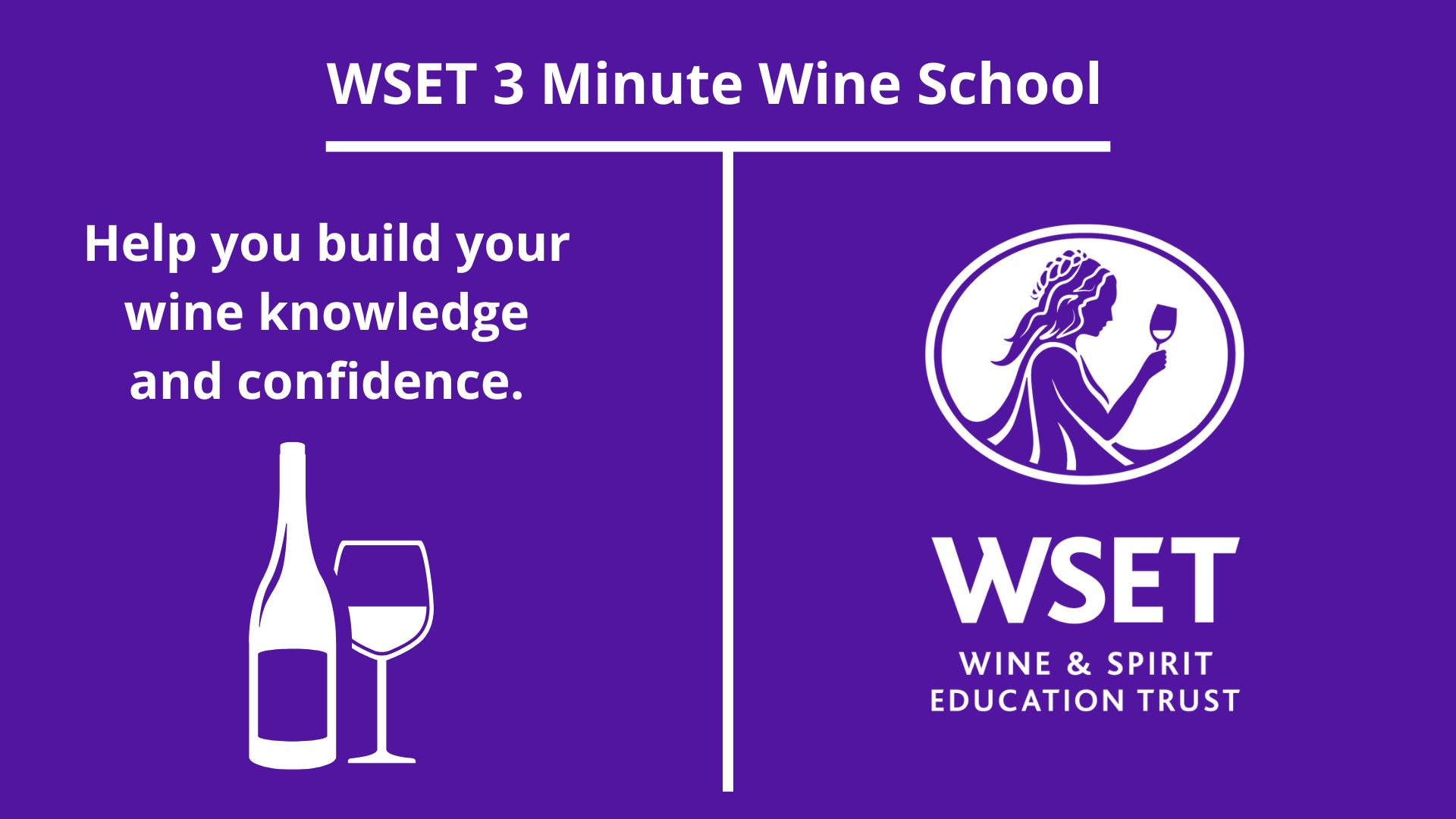 The Wine & Spirit Education Trust (WSET) is the world's leading provider of wine, spirits and sake qualifications. Their courses are designed to inspire and empower anyone looking to develop their drinks knowledge - from beginners to experts, and from enthusiasts to
professionals.
With four progressive levels of study offered through an extensive network of course providers in more than 70 countries and translated into multiple languages, WSET qualifications are globally recognised as the international standard in wine, spirits and sake
knowledge.
What have you always wanted to know about wine?
How do vines grow? How is wine made? What makes a good vintage? What part does climate play? And what about geography? Let WSET, the world's leading wine education body, help you build your wine knowledge and confidence.
Tap here to join WSET's free 3 Minute Wine School email course and begin your journey of discovery!