Top 5 Tips to Save this Summer
Dec 13, 2022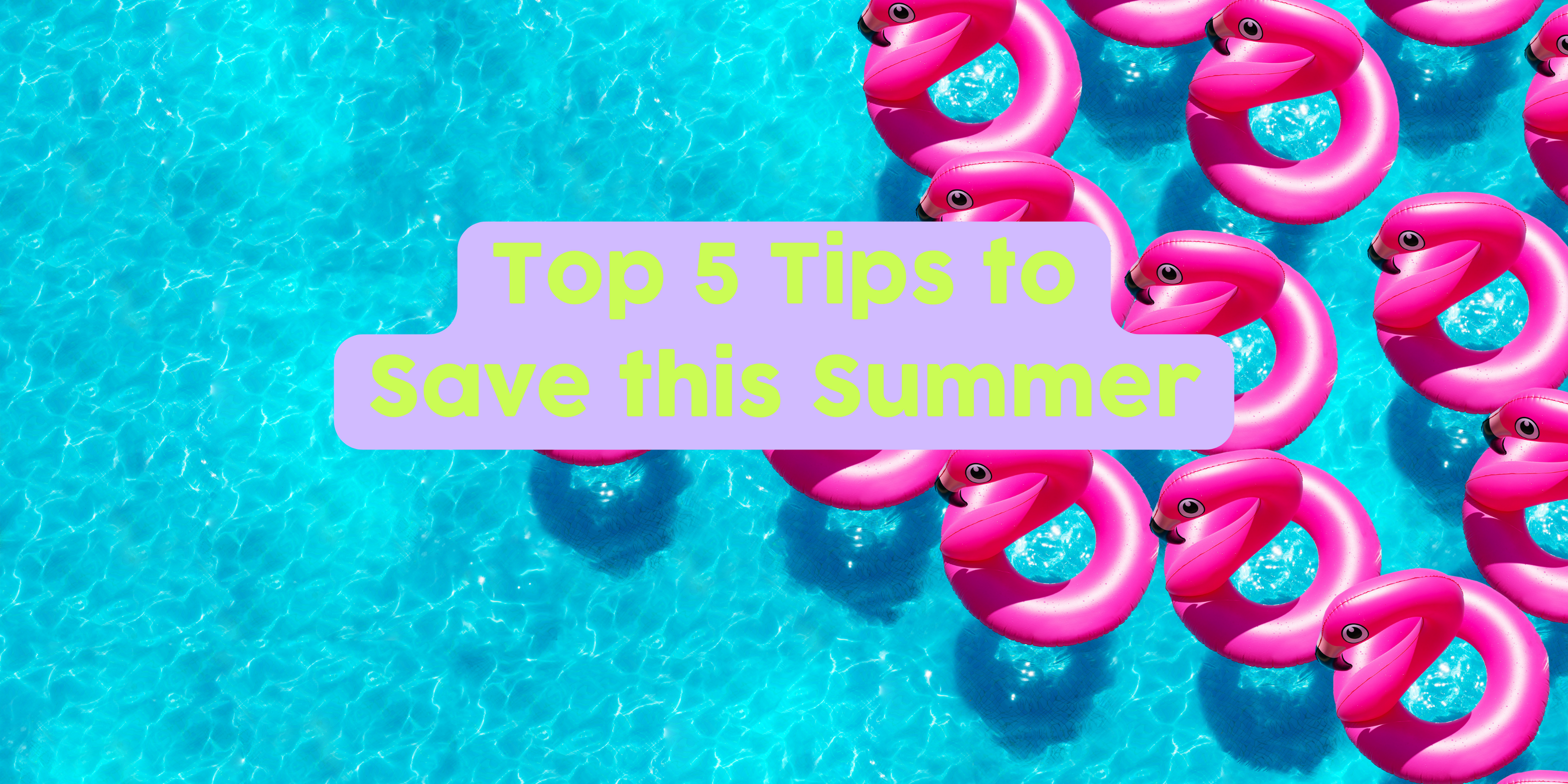 Summer is in full swing, which of course means so is our spending! Juice and acai bowls on the beach, burgers with friends, movie tickets, Christmas gifts for the fam and more – it all adds up and most of us are really starting to feel it.
You're not alone and there's no need to panic! Ditch the summertime sadness and let us help you kick your savings goals. Here are our five genius top tips to cut down your spending for the rest of the summer break…. Because who doesn't want to go back to school with a fat bank account?
1. Opt for a home-cooked hero 🧑‍🍳
Obviously we all love to order take-out when we have our group of friends around – let the local Thai take care of the catering… we get it. HOWEVER, don't forget the humble sausage sandwich on the barbecue, a big bowl of home cooked pasta to share, or ask your mates to each bring a plate! If your friends aren't quite Gordon Ramsey, set a fun theme for the food to bring and make a joke out of it. This is a super easy (and fun) way to cut down on the food spending this summer.
2. Shop second-hand and save big 🛍️
If you've ever considered buying second-hand, now is your time to shine! More than ever people are re-selling their clothes, homewares and everything in between. Keep an eye out on Facebook Marketplace, where sellers are always posting items as BNWT (brand new with tags, if you're new to this) – what a steal. Or, pop down to your local goodwill store and pick up some vintage treasures. Not only will you save some serious coin, you're also saving our planet by shopping sustainably. We love a two-for-one!
3. Keep an open mind for a cheeky freebie 👀
Think outside the box here. Your local library may be a pot of gold for free e-books, movies or shows and this could be the saviour for your summer boredom. Your local area may have fitness classes, yoga, or dance groups for free in the park down the road so check your community groups and rally up a group of friends!
4. Stay focused and go easy on yourself 🧘
If you're saving up for a car, a holiday or a special event, keep focused! Make a moodboard and stay inspired, remind yourself why you're saving and have fun doing it. Print out a bunch of photos and stick them on your wall. It's not always easy to say no to fun plans with friends when you're sticking to a savings goal, so when you do – celebrate it and be proud of yourself!
5. Ensure that cash is flowing 💸
These tips are all well and good, if you have money coming in! A job in hospitality is a great way to ensure a steady cash flow this summer. Plus, who doesn't want to work in a fun crew of like minded teens? Hundreds of venues are hiring under 18's for cafe jobs, local restaurant gigs and everything in between this summer. Venues in your city are hiring teens now at Barcats.com.au, so don't miss out on that summer gig!
Equipped with these hot tips, we're certain you're going to have a summer of saving like no other! Go fourth and save big.
This may include general financial advice which doesn't take into account your personal objectives, financial situation or needs.