Staying Safe Online
Jan 16, 2023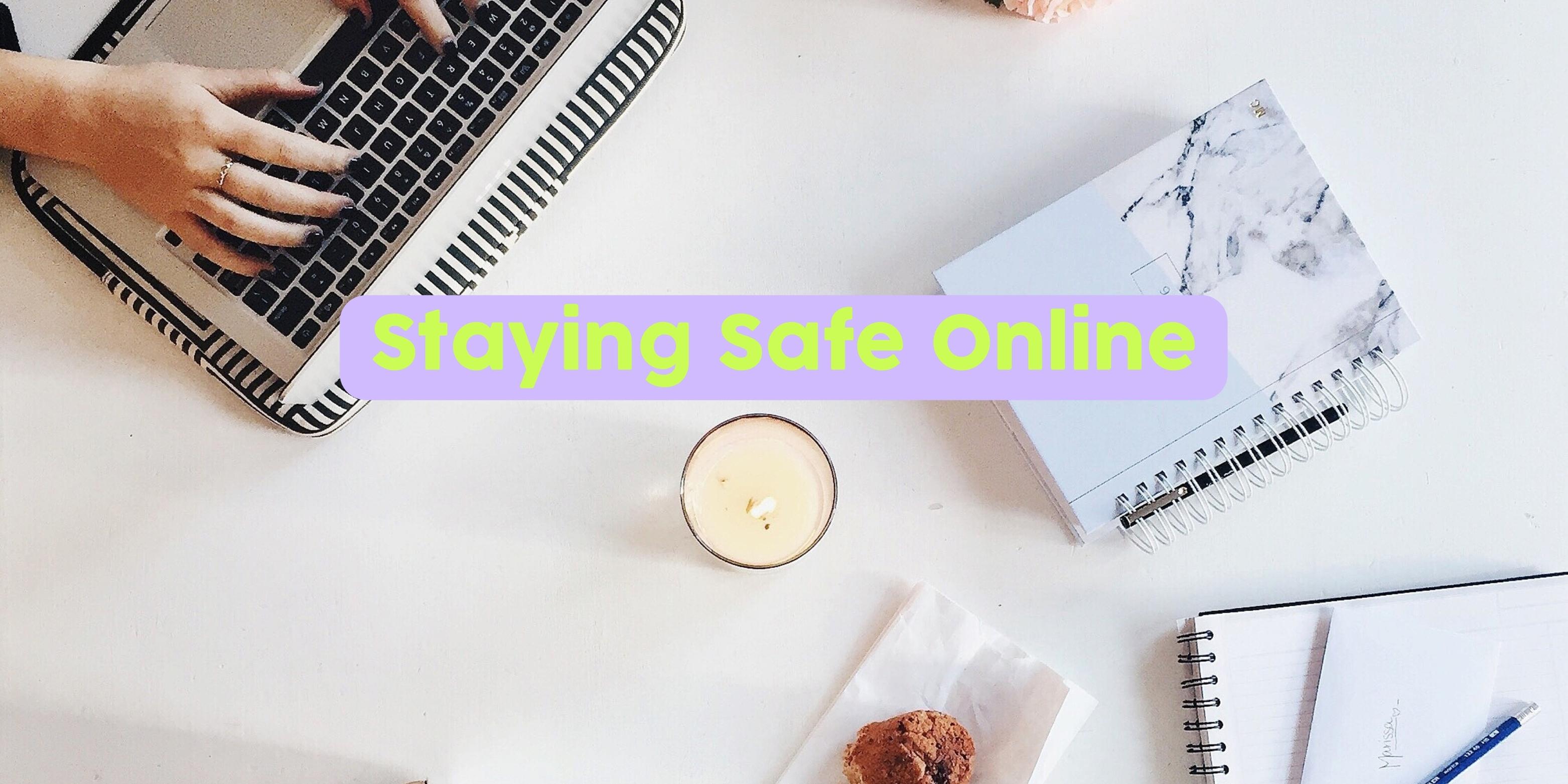 Staying Safe Online
We are so glad you're here and engaging with Barcats U18 online! Your safety and security online is so important to us and we want you to be armed with all the safety tools you need to participate in the hospo industry online in the safest way possible. Have a read of the below tips before jumping in to Barcats U18 and reach out with any question you have about our platform. We are always here to help!
What is personally identifiable information?
Your personally identifiable information is any piece of information, or 'data', that can help to confirm who you are or how to find you. It may be information on its own or in context with other information.
It can include everyday things that are specific to you, like your:
Full name
Parents' names
Date of birth
Phone number/s
Home address
Location check-ins
Event RSVPs
School
Email address
Photos
Usernames, passwords or passphrases
Bank account details
Nearly every app, social media platform or website asks you for at least some personally identifiable information. But this data can be stolen or misused. That's why it's important to keep it as private and secure as possible. If you have to share it, make sure it's only used by trusted services with your knowledge and consent.
Importantly: Please do not use school photos or any images that identify your school on the Barcats U18 site or anywhere online. We want to protect your personally identifiable information, and this is not safe practice. Please also do not specify information about your address or details of the area in which you live on the Barcats U18 site or anywhere online. It's great to filter your job search by your local area, but you need to protect your own whereabouts and keep it general.
How can I keep my personally identifiable information secure?
1. Set up multi-factor authentication or a strong passphrase
Multi-factor authentication (also known as 2-step authentication) adds an extra layer of security to accessing your information that only you can manage. This means that when you log into an account with your password, you might be asked to do an extra step to confirm that it's you – like enter a code from a text message or even face ID.
Never share your passwords or passphrases with anyone else. Almost 1 in 5 teenagers have shared the password to their social media accounts with a friend, family member, boyfriend or girlfriend. It may seem like a way of saying 'I have nothing to hide', but it's never a good idea to let anyone else know your passwords – it increases your risk of cyberbullying and hacking of your personal information.
Learn more about multi-factor authentication and passphrases at cyber.gov.au/learn/passphrases.
2. Update and back up your devices
Hackers, scammers and cyber criminals can break into your devices if there are unpatched weaknesses in the system or apps. It's important to update your devices with the latest software to make sure these security weaknesses are fixed. If you have antivirus installed on your devices, make sure to also check for regular updates from the software provider.
It's also good to keep a digital copy of important information, including personally identifiable information. Saving backups of important files – like photos, documents and videos – to an external storage device or the cloud can help restore information if something goes wrong.

3. Connect to secure wi-fi networks
Scammers and cyber criminals have the chance to access your personally identifiable information through 'Free' wi-fi hotspots in public places, such as airports, cafes and libraries. When you need to access important accounts or send sensitive information, connect to a trusted internet connection, such as at home, at work or by using your own mobile data if it's available.
Be aware of other threats like ransomware, phishing emails and texts where your personally identifiable information might be at risk of being shared or accessed by more people than just you.
For more information about public wi-fi hotspots and other common cyber security threats, click here.

4. Report scams
Is an app, email or text asking you to input lots of personal information or provide your login details for any social media accounts? If so, it's likely to be a scam.
Being alert to a scam message can help you protect yourself online. If you're unsure whether the message you've received is a scam or not, go directly to a source you can trust (for example, a bank's website). From here, you can check what details they might ask from you if they need to confirm any details about you or your account.
Make sure not to click on any links, open attachments or reply to the scam message – this might be a way for the scammer to trick you into sending your personally identifiable information. If something sounds too good to be true, it's probably a scam.
For more information about scams, click here.

5. Check any websites or apps that ask for your personally identifiable information
Some websites and apps are built by scammers and are designed to collect people's personally identifiable information, so they can hack your accounts or steal your money. If it looks dodgy, don't hand over any personal information. Here are some quick tips for identifying dodgy sites and apps:
Check that the URL for a website is the main URL you normally use to access that site.
A padlock beside a site name in the address bar or a URL that starts with 'https' instead of 'http' can mean a site is more secure than other sites.
Check that the branding is accurate – that it appears the same across all platforms, the logo is not blurred and the spelling is correct.
Check your app store for reviews of apps before you download them. If there are lots of users and good reviews, it's unlikely to be a scam. If there aren't any reviews, do an online search – scams usually get identified fairly quickly and people often post online about them.
Check out Scamwatch and Stay Smart Online.
Check your settings
The big social media sites and other apps that most people trust with their information offer privacy controls, so make sure you use them. Every once in a while, check your settings and see if you're OK with how your data is being used or how much information you're sharing with other people, including potential advertisers. If you're not happy, change it up! For more info about privacy settings see The eSafety Guide.
On an iPhone you can go to Settings > Privacy to check which tracking and advertising options are active and which ones you would like to limit. For an Android phone, go to Settings > Privacy and find the Ads section to opt in or out of the ad preferences. Although this may not limit the amount of ads you see, it will make them less personally targeted, if that's what you prefer.
Different apps and online platforms have their own tracking and advertising settings you can manage and change as well, such as Facebook, Instagram, TikTok, Twitter, Snapchat and YouTube.
What is a digital footprint?
The internet can be a great place for forming connections or new ideas. It also remembers more about you than you might expect. That means some of the things you post or engage with can resurface when you least expect them.
Internet experts call this trail of data your 'digital footprint'. Your digital footprint can include anything from old photos to comments on public posts, and it can be one of the first things people experience of you online.
The good news is, there are plenty of ways you can manage your digital footprint to make it match with the image of yourself you'd like to present.
How to manage your digital footprint:
Check what's out there
Googling your name will let you see what people, like your potential employers or friends, can find out about you.
Get posts/photos/videos taken down
If there are posts that you don't want people to find online, try asking the people who created them to take them down. If you or a friend have forgotten the details to an old account, it's still worth contacting the platform with identifying data and asking for their help.
Check your privacy settings
If you're surprised by what you find about yourself online, it's a good time to change your privacy settings. Check out The eSafety Guide to find out more about the privacy settings for particular social media platforms and how to change them.
Set boundaries on tagging
If you don't want to be tagged in a photo or post you're uncomfortable with, you can un-tag yourself or ignore a tag request.
Think before you engage
The things you like at 17 may not be what you like when you're 24. Before you engage with a post or page, ask yourself if what you're doing is something you want to be associated with long-term. You may like a page as a joke, but it's good to remember: others may not see the funny side.
Please remember your cyber safety comes first and implement these tips and more to keep yourself safe online. We're so excited to help you start your career in hospitality, and we want to do so in the safest way possible to keep the fun coming! For more information about how to stay safe online, visit the government's e-safety site here.