Our Rulebook to Your First Job
May 09, 2023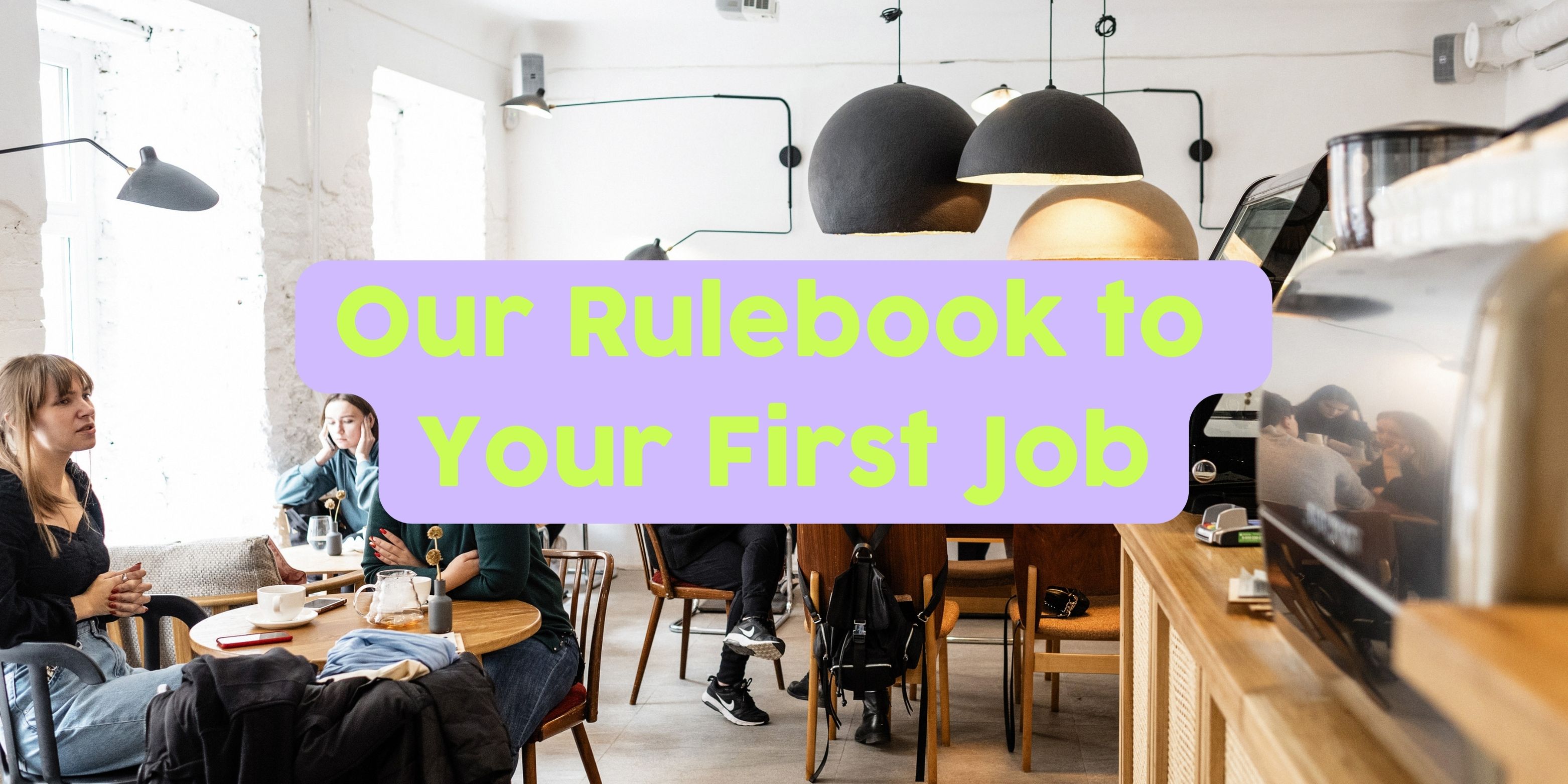 Our Rulebook to Your First Job
Congratulations on landing your first gig in the wacky world of hospitality! Get ready for a rollercoaster ride filled with unforgettable moments, quirky coworkers, and the occasional culinary calamity. To help you navigate this hilarious adventure, here's a lighthearted rulebook to guide your behavior and keep the laughter flowing at your first job in hospitality.
Serve Smiles with a Side of Sass: In the realm of hospitality, a positive attitude is as essential as salt on French fries. Embrace your inner comedian and sprinkle your interactions with witty one-liners and contagious laughter. Customers may forget what they ordered, but they'll never forget the infectious joy you brought to their dining experience. Just remember, while humor is encouraged, avoid serving up jokes that may land you in hot water!
Be Punctual: This may seem obvious but it's easy to get caught up in life and forget to show up EARLY. As a general rule, try to get to work 15 minutes before your shift time actually starts. This gives you the opportunity to put on your uniform or apron, get in your designated section and get any instructions from your boss. If you're going to be late, communication is key. Call or text your manager and let them know and apologize. Everybody has those days but it makes a difference to be courteous and let the team know what's going on.
Dance Like Nobody's Watching (Except Your Boss): Hospitality is like a non-stop dance party, complete with unexpected twists and turns. Embrace the rhythm and groove of your workplace by busting out some smooth moves when the mood strikes. Whether it's a synchronized plate-carrying routine or an impromptu salsa with a guest, let loose and embrace the art of dance. Just be sure to save your wildest moves for after your shift, unless you want to be the star of the next trending TikTok!
One Team One Dream: The best way to win over your co-workers and boss is to show you're truly there to help by being a team player! This might not always mean getting the glory, but making sure the team shines together. In quiet moments, ask how you can help out. If you see someone struggling, lend a helping hand and grab one of their plates. Not only will you quickly get closer with the team, you'll also find the favour is reciprocated.
Master the Art of Accidental Comedy: The kitchen can be a playground for hilarious mishaps and culinary catastrophes. Embrace your inner comedian by turning kitchen blunders into a side-splitting inside joke. From mistaking the sugar for salt in a dessert to creating abstract food presentations that resemble modern art, your accidental comedic flair will have everyone rolling on the floor with laughter. Remember, laughter is the best sauce, so make sure to keep your apron handy for those unexpected comedic moments.
Get ready to serve up laughter, spice up the atmosphere, and become the master of comedic timing at your first job in hospitality. With a dash of wit, a sprinkle of spontaneity, and a side of laughter, you'll not only brighten the day of your coworkers and customers but also create a work environment that's as delightful as the desserts menu. Enjoy the ride and don't forget to share the laughter along the way!