'Tis The Season for Extra Cash! Our Top 5 Tips to Landing Your First Christmas Casual Job in 2023
Nov 09, 2023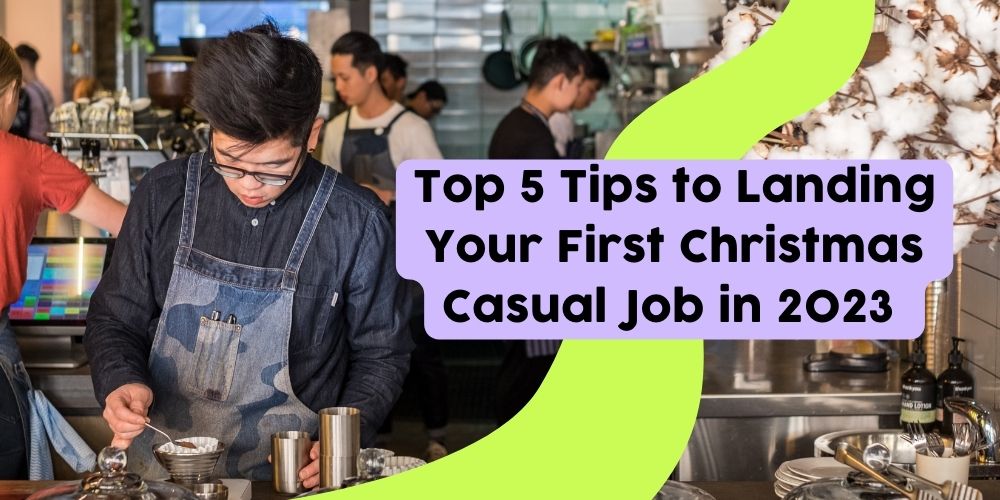 The Christmas casual season is upon us, and for many Australian school leavers, this is their first time looking for work. If you're one of those individuals keen to get a head start, this guide is tailored to help you secure that first job!
#1) Do your research
It's easy to be overwhelmed with the number of jobs, especially if it's your first time. To streamline your search, focus on industries known for hiring Christmas casuals. Hospitality stands out as a prime sector, boasting numerous cafes, restaurants, and hotels seeking additional help during the bustling summer months.
#2) Know your job-seeking platforms
When it comes to job hunting, knowing where to look is crucial. While it might not be surprising, we highly recommend signing up on our platform and connecting with one of the fastest-growing hospitality networks across Australia and New Zealand! Our user-friendly profile builder eliminates resume-related stress, expediting your connection with potential employers.
#3) Stay proactive with applying!
After you've applied to your first batch of jobs, make sure you stay proactive in looking! If you've joined Barcats, set up job alerts and enable Rockstars to gain early access to coveted positions. Act quickly, as some opportunities fill up fast!
#4) Invest in upskilling courses
Boost your confidence in your skills by enrolling in programs like our Job Ready course—a gateway to landing your first hospitality gig! This course facilitates connections with training providers offering sessions on 'Food Safety & Hygiene' and 'Customer Service', supporting your career development. Stay tuned to our training page for more enriching events tailored to your needs.
#5) Embrace the process
'Tis the season not just for festive celebrations but also for grabbing opportunities to earn extra cash. You should approach your Christmas casual job hunt enthusiastically and positively. Good luck on your journey to a successful holiday season job!

For more must-read articles, check out our Top Tips & Training page for the latest reads!