FairWork Ombudsman - Things to Know When Starting a New Job
Jun 20, 2021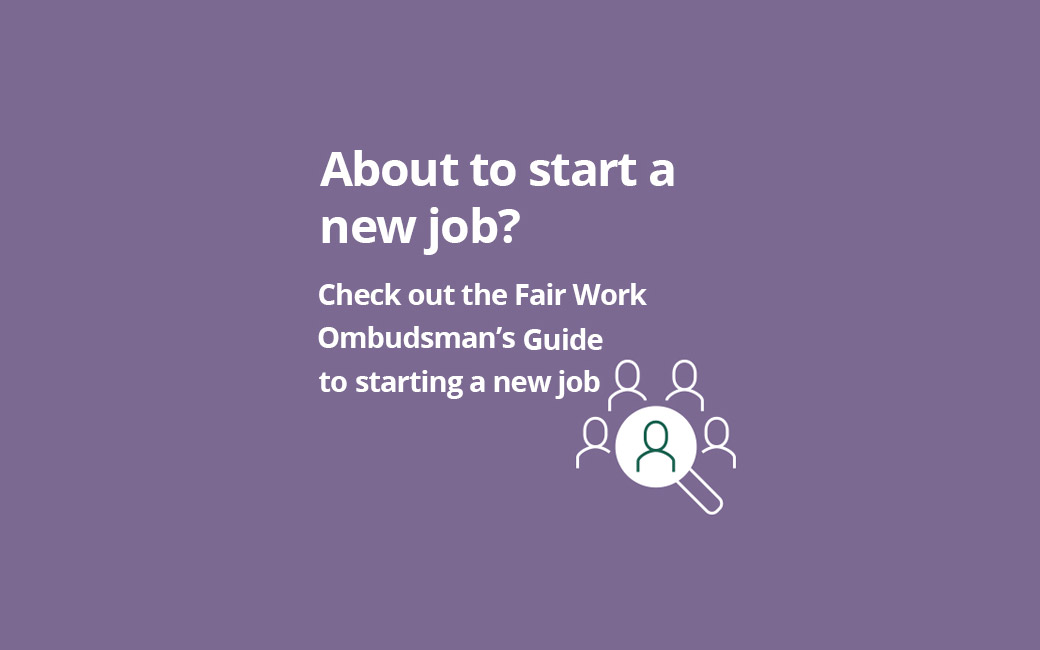 Sponsored By The FairWork Ombudsman
When starting a new job, it's important to make sure you understand your workplace rights and entitlements. The Fair Work Ombudsman has created a Guide to Starting a New Job, which summarises the important things you need to know when you start at a new workplace.
TIPS FOR STARTING A NEW JOB
Knowing your rights – it's important that you know your rights and entitlements, such as your rate of pay, and whether there's an award or registered agreement that covers your job.
Preparing for your first day – before starting your new job you should find out where you need to go, how and when to get there, the dress code for the job, who your supervisor is and whether there's any paperwork you need to complete. You should also know whether you're full-time, part-time or casual, your hours of work and your duties.
Knowing your responsibilities – as an employee, you have certain responsibilities at work such as performing your duties, being punctual and reliable, and following workplace policies and health and safety rules.
Resolving workplace issues – issues can occur in the workplace and it's good practice to deal with them as soon as they arise. If you're not sure how to go about this, take the Fair Work Ombudsman's free 'Difficult conversations in the workplace' course through the Online Learning Centre.
Knowing the rules about unpaid work – some unpaid work is unlawful. It's crucial you know what's lawful and what's not. Watch a video about common types of unpaid work to make sure you know the rules; and
FIND OUT MORE
You can learn more about your rights at work on the Fair Work Ombudsman's website at www.fairwork.gov.au or contact them on 13 13 94. The Guide to Starting a New Job is also available in different languages, visit their languages page at www.fairwork.gov.au/languages to download a copy of the guide in your own language.