Get to the shortlist interview pile
Jun 21, 2021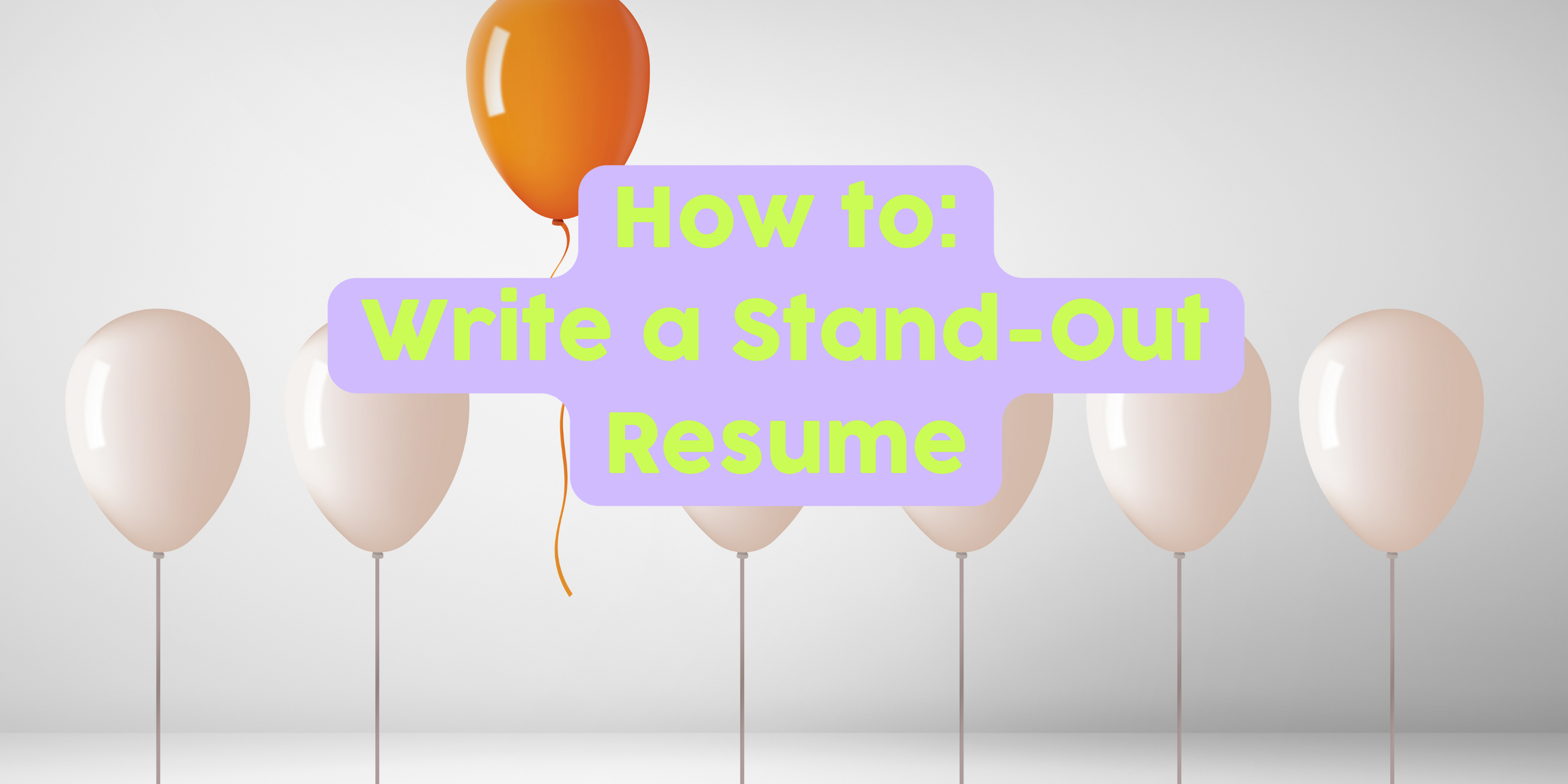 When looking for your first job, you will need to create a professional resume. Resumes are important for two key reasons;
They allow employers to understand you on a professional and personal level. This is crucial as they will hire you based on how your skills, experience and work ethic will contribute to the running and culture of the business.
They provide a chance to reflect upon your own early careers (or lack thereof), which you can then use to target specific areas such as work experience or education to become more desirable to employers.
Writing your first resume can seem daunting and you may feel there are little qualifications you have to include - don't worry, we are here to help - this is totally normal at this stage in your lives. In this article, we will discuss some tips and examples to inspire you on how to write a successful resume without years of work experience.
How to write a resume
The most important thing when writing your resume is making sure it is organised, formatted neatly and includes no spelling or grammar mistakes. Whilst all resumes use slightly different formatting, in this article we break down the sections into;
Contact Information
Work Experience
Education
Certifications
Skills
Personal Details
NOTE - Your resume should reflect the position you are going for. When you are writing your resume, the job description will direct you to the requirements that the recruiters consider a priority and you can use this information to tailor your resume accordingly - using keywords, skills and experience that are the most relevant. A good method to help understand what employers are looking for is to grab a highlighter and go through the job description, picking out any key skills they state.
Name and contact details
Employers will need a method of contacting you to offer you a job and as such you should ensure your contact details are clear, concise and at the top of the page. This should include;
Name
Address (Just the suburb, postcode and city)
Phone number
Email address (ensure this is sensible and it should include your name if possible)
Opening statements
Opening statements are a powerful way of summarising your career up to date, work ethic, what makes you tick and why you are suitable for the position. If you lack much work experience to talk about in this section, you can discuss your goals and intentions for your career going into the future, for example; "seeking an opportunity to further grow communication skills in a professional environment."
You can change your opening statement to suit the job you are applying for. This is important if you are applying for positions in different companies.
Work experience
Having former work experience (whether paid or unpaid) is super valuable to include in your CV as it shows an employer that you can work in a business environment effectively and achieve the tasks you are given.
How to format and discuss former work experience in a relevant way
Formatting your work experience is easy. Firstly, the role you were in and the company it was for should be a subheading of the work experience section, with the dates you worked there beside it. Underneath you should include a one-sentence summary of the role and a few bullet points of tasks you performed throughout working there, for example;
Barista - Cafe Australia (02/2020 - 06/2021)
Summary of role
Worked as a barista in a Sydney-based coffee shop where I prepared and served a variety of coffee drinks, along with pastries and cookies.
Tasks performed
Engaged positively with each customer, providing professional and polite support for sales of coffee and food.
Replenished floor stock and processed efficient shipments to maintain optimal product availability for customer demands.
Ensured assigned areas were organized and clean by sanitizing tables, clearing glass and dining ware and stocking dishwashers.
What to write if you have little to no work experience
Due to your limited work experience, you'll likely need to go beyond your paid job history, and include unpaid roles you may have had such as;
Unpaid internships
Volunteering roles

Roles of leadership/responsibility in your school/sport/community
If these are the only experiences you have, feel free to rename the work experience section to extra-curricular activities. Employers understand that you're not going to have years of work experience and will still appreciate seeing you have developed valuable teamwork, communication and leadership skills through these roles.
Education
In the education section, it is important you present the latest grades you have achieved or are tracking to achieve in school (whether that be by subject or an overall number such as an atar). If you are at a further education facility outside of school such as TAFE, this is a great section to discuss what you are doing and how well you are tracking too. For example,
HSC || Student at … school
Currently tracking for an 84 atar and undertaking; Advanced Mathematics, Advanced English, Geography, Modern History and Spanish.
NOTE - if you are not currently in school or at an institution like TAFE, discuss the highest qualification you received such as Naplan or your 'Year 10 record of achievement'.
Certifications (relevant)
To format your certifications all you need to do is state the certification, the institution you gained the certification from and the date achieved. For example,
" Prepare and serve espresso (Australian Coffee Colleges, 2019)"
Skills (relevant)
Any skills you believe you possess that would aid you in the position you are applying for are great to dot point, these could include; 'Able to work efficiently within a team environment', 'Effective communicator', 'Great with customer service.
Hobbies and Interests (Personal)
A little bit of personal information at the end of a resume can be really effective in showing your character and social skills. Employers love to have employees that are passionate about different things as it improves the overall diversity and culture of a business.
Proofreading and styling your resume
Once you have finished writing the resume you will need to go over and proofread it for any grammar or spelling mistakes. Remember, this is a super important step as your resume is a reflection of your best work.
Example resumes
For inspiration, there are great examples of other students resumes at the following websites;
Congratulations, you made it to the end of the article. Hopefully we helped you in further building your professional career on the way to landing that next job, good luck!!!