How to: Make a Great Impression
Jun 21, 2021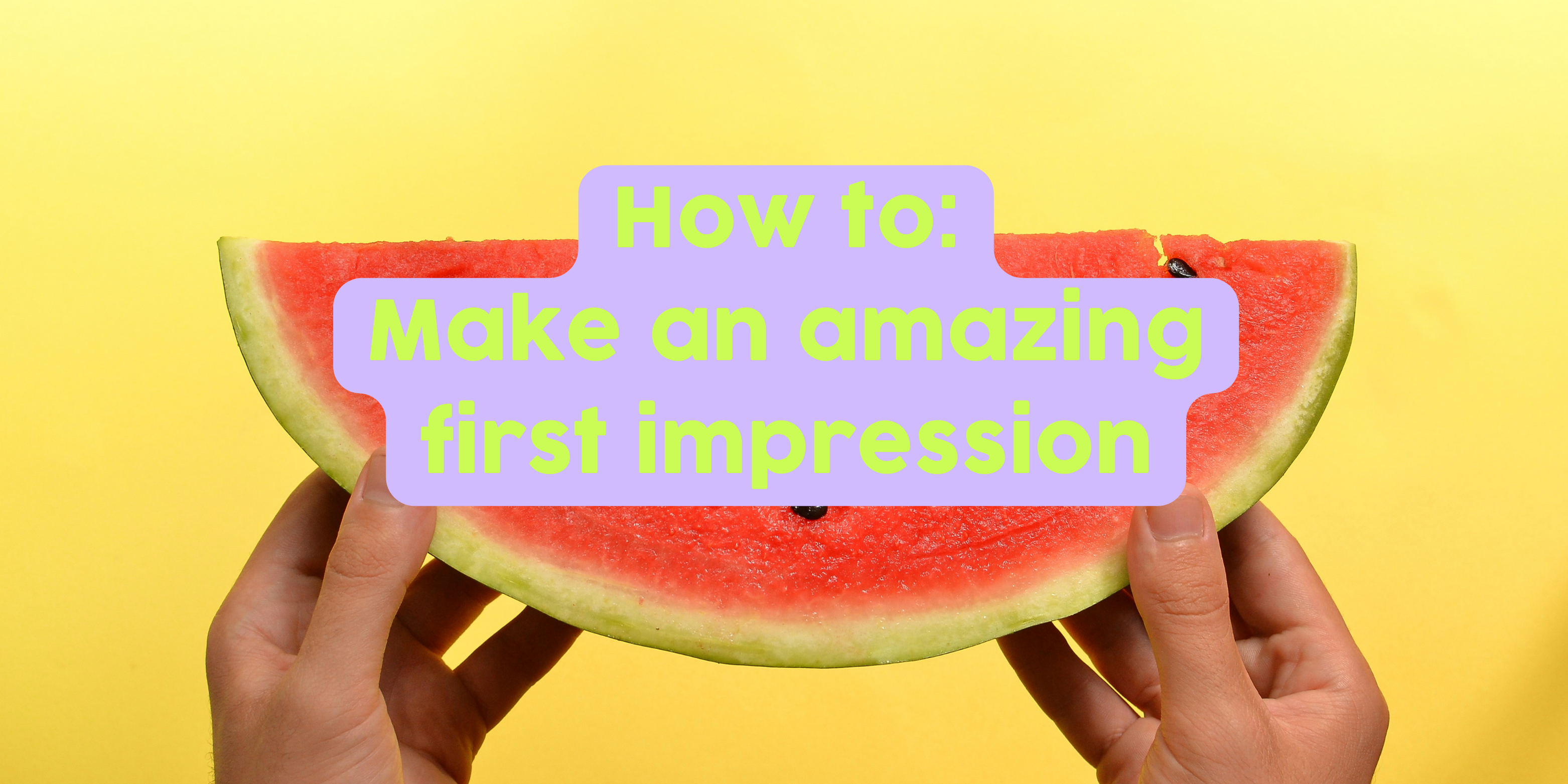 Whether you have been to one or 20 job interviews, they can still seem daunting everytime. Relax! We've got you covered. Our word of advice is, be prepared and plan. Below's article can guide you through the interviewing process and what you need to know.
What is an interview and why is it important?
When applying for a job a crucial stage of the process is an interview with the hiring manager. An interview is a meeting held between you and one or multiple hiring managers where they try and gauge whether you will be the right fit for their business both in terms of your qualifications and skills as well as your personality. Interviewers achieve this by asking a series of questions that highlight these aspects of yourself. Interviews can take place in person, over the phone or through a video call.
What to bring to the interview
- A bag. Whilst it may seem obvious, having all your possessions neatly organised in a bag allows you to make sure you have everything you need for the interview.
- A notepad and pen is perfect for taking notes of any key information discussed in the interview that you may find useful at a later date such as dress code. Note - try not to just be writing notes the whole time though as engaging in the interview and making eye contact is important. Furthermore, your phone is not the place to write notes and will seem rude if brought out in an interview.
- Any necessary identification. It is always handy to have your ID on you and some jobs may require it, especially if they involve driving at all. Furthermore, whilst not particularly relevant to the under 18 jobs available, another example are competency cards that allow you to work in a bar.
- A printed copy of your resume. Though the company will already have your resume, it is useful to bring a printed copy in case you are speaking with someone new or they would like to have a closer read over it.
Introductions and first impressions
Multiple surveys and researchers agree that the most critical period of an interview is the first couple of minutes where according to 'Classes and Careers', 33% of bosses have already made their decision on hiring you. As such make sure you achieve the following;
- Dress: Six in ten managers say an interviewee's dress sense has a big impact on their employability (source: monster.co.uk survey) . If you are speaking to the hiring manager before the interview you can ask about the dress code but if not aim to be overdressed rather than underdressed. Make sure you are smart and presentable not only in terms of your clothing but your entire presentation from hair to teeth. Note - more conservative colours such as blue and black are a safer bet in interviews.
- Time: Plan ahead! Make sure that no matter the traffic you are at the interview location 10-15 minutes early. You can do this by checking the estimated travel time on google maps the day before. Being on time to an interview communicates that you are organised, self driven and reliable - all the qualities you want to be communicating to the interviewer.
- Body Language: A person's body language can tell a lot about them and you can be sure that an interviewer is making notes. Whilst you just try to be natural and relaxed, make sure that you are promoting confidence and sociability in having a semi open body stance and arm positioning. Furthermore, a good firm handshake and consistent eye contact will show that you are engaged.

How to deliver authentic and successful answers
After the interviewer has given you an overview of the business and what your role entails, they will ask you a series of questions to assess both your hard skills in relation to the job and soft skills in relation to matching the businesses culture and ethos. Whilst some great tips are: to speak coherently and stay engaged, the best tip we can possibly give to you is to come prepared! Whilst this does not mean memorising word of word your answers, having a general gist of talking points you would like to get across and basic answers to questions you know will be asked is super helpful. Unfortunately we cannot totally predict what questions will be asked, but here are some of the most common;
- Why do you want to work here?
- Why do you think you are suitable for this role?
- What do you know about the company?
- Why should we hire you?
- Can you tell me a little bit about yourself?
- Tell me about what you did in your last job?
Preparing your own questions for the interviewer
After the interview you will be asked if you have any questions. This is a great time to get clarification about any details of your role or the company you are unsure of and actually find out what working there will be like. Having a couple of questions prepared will also show that you have thought about the role and are engaged with getting the job. Some great questions are;
- What does a typical day look like working here?
- How do you measure success?
- What are the biggest challenges that I may face in the role?

Difference between an interview and a trial shift
Especially in the hospitality industry an interview may take the form of a trial shift. This is similar to an interview but in a more practical sense where you will not only be questioned about your skills but may actually be put to the test e.g. taking an order. If you are nervous to be put to the test, ask a parent or friend to help practice some of the basic skills you will need.