Curate your Space: a Dedicated Workspace at Home
Jul 04, 2021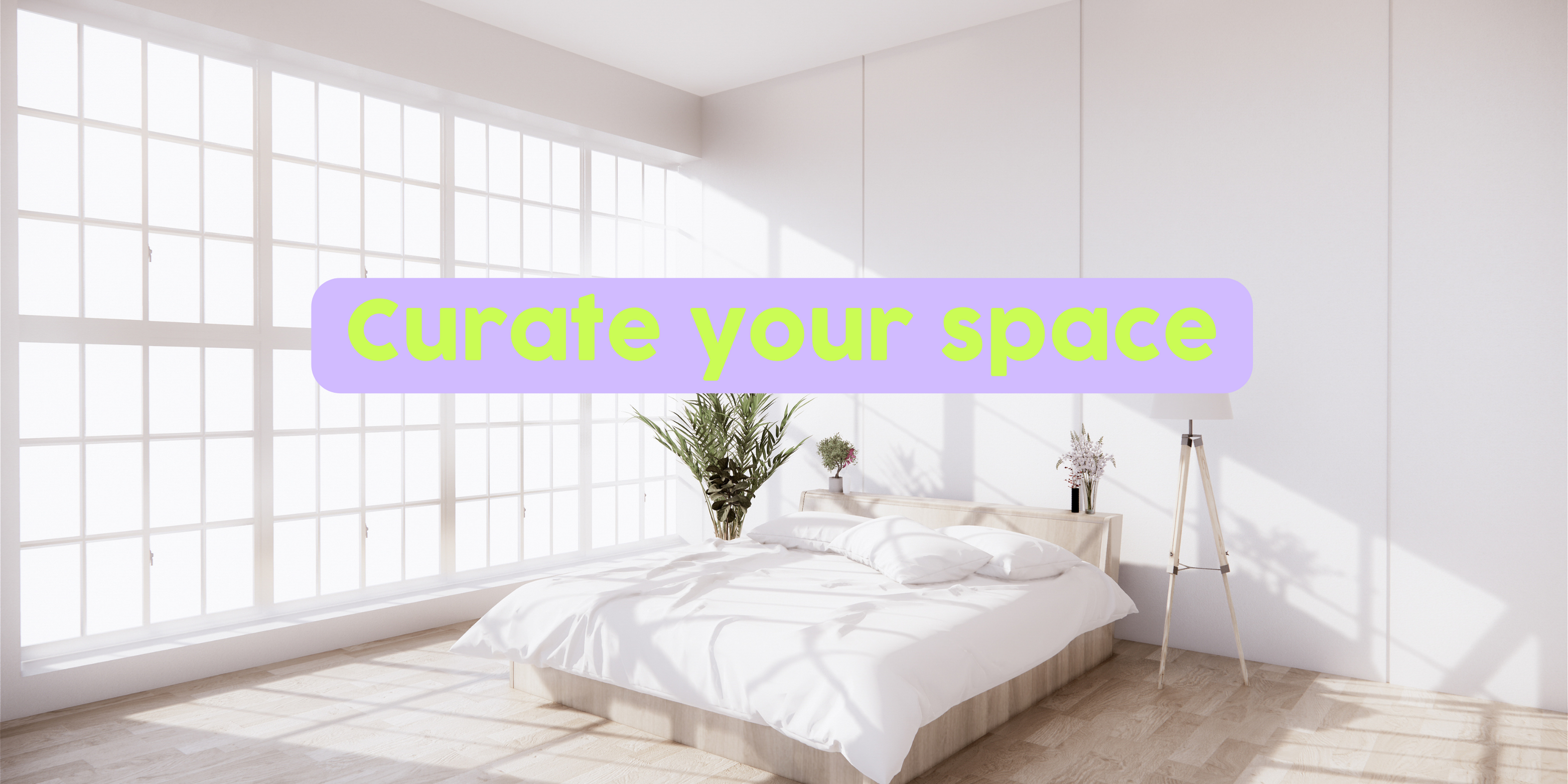 As many cities around Australia enter their latest lockdowns and schooling moves back online it is incredibly important now more than ever to have a dedicated work space at home. Working from home has many drawbacks from a dodgy Wi-Fi connection, more distractions and loud family members. However, one of the biggest issues is having a comfortable and convenient workspace - and no, your bed is not the solution!

In this article we will discuss the best ways to create a great home workspace that keeps you focused on your tasks at hand in an organized and comfortable fashion, including;
Finding the right space
Tailoring it to your needs
What the essential items to a home office are
How to stay organized

Finding the right space
First and foremost you should scout around the house for a dedicated space to work rather than moving between rooms as then you won't be distracted by clutter or new surroundings and can mentally associate the space with being productive. Things to look for in a location are; low noise levels, large amounts of natural light, somewhere where people won't be walking by every minute, a space that you feel comfortable in.
If you don't have a spare room or even a spare desk to transform into a home workspace try and make a mobile one that you can set up and pack up easily. For example set aside your computer, papers and other work materials neatly in a cupboard so that when the kitchen table is not being used you can set up there.
What the essential items to a home office are
Whilst everyone has different needs some of the essential items a home office should include are;
A computer with a microphone and camera (for those online calls).
A comfortable chair with back support.
'Purge paper' - easily accessible paper you can use to write down reminders, tasks or map out ideas and then throw away.
Notebooks to write down any important info or ideas in an organized way.
Some sort of filing system for any important documents such as your Tax File Number. This does not have to be a massive cupboard, it could be a plastic shelf divider from Officeworks.
A pop of colour or personality such as a plant or photo.
A place to store your phone so that if it rings you can answer but it won't distract you otherwise.

Tailoring it to your needs
Before you can think about what needs to be in the space, consider what type of work you will be doing. Is it just for study? Do you need space for sketching? Do you need a space for online calls?

Whilst we cannot specifically address your needs some examples are;
If you are spending many hours on a computer, consider getting a keyboard and mouse to make typing more comfortable and getting a monitor or elevated laptop platform so you do not have to look down at it all day.
If you spend more time with exercise books and notepads, consider having a pen holder to make getting stationary easily accessible or more filing solutions.
If you are someone that gets easily distracted make sure it removes any possible distractions and has easy access to some snacks or anything that might make you leave.
How to stay organized
Everyone has their own systems to organise their documents and workspace but here are some great suggestions to help;
Limit the amount of knick knacks and mementos on your desk
Reserve most of the space on the desk as empty so you have a large work area. Make sure there is space for everyday supplies, like your stapler, planner, or stash of pens, she says, and display keepsakes on floating shelves so you have more room to work.
Organise your cables neatly; corralling loose wires, cords, and tech devices into a "technology box" for easy access, and setting up a drop zone for papers you need to file.
Even if most of your work is online, it's still a good idea to have a limited amount of storage space for papers that inevitably pile up. If you have ample shelving or drawer space, opt for file boxes or stylish baskets. For papers you need to have on hand throughout the day, use a desktop file sorter. Make sure you label your files and file boxes neatly and clearly, this will make it easier to locate what you need and help you stay organized when papers pile up.