What is a kitchen hand?
Dec 20, 2021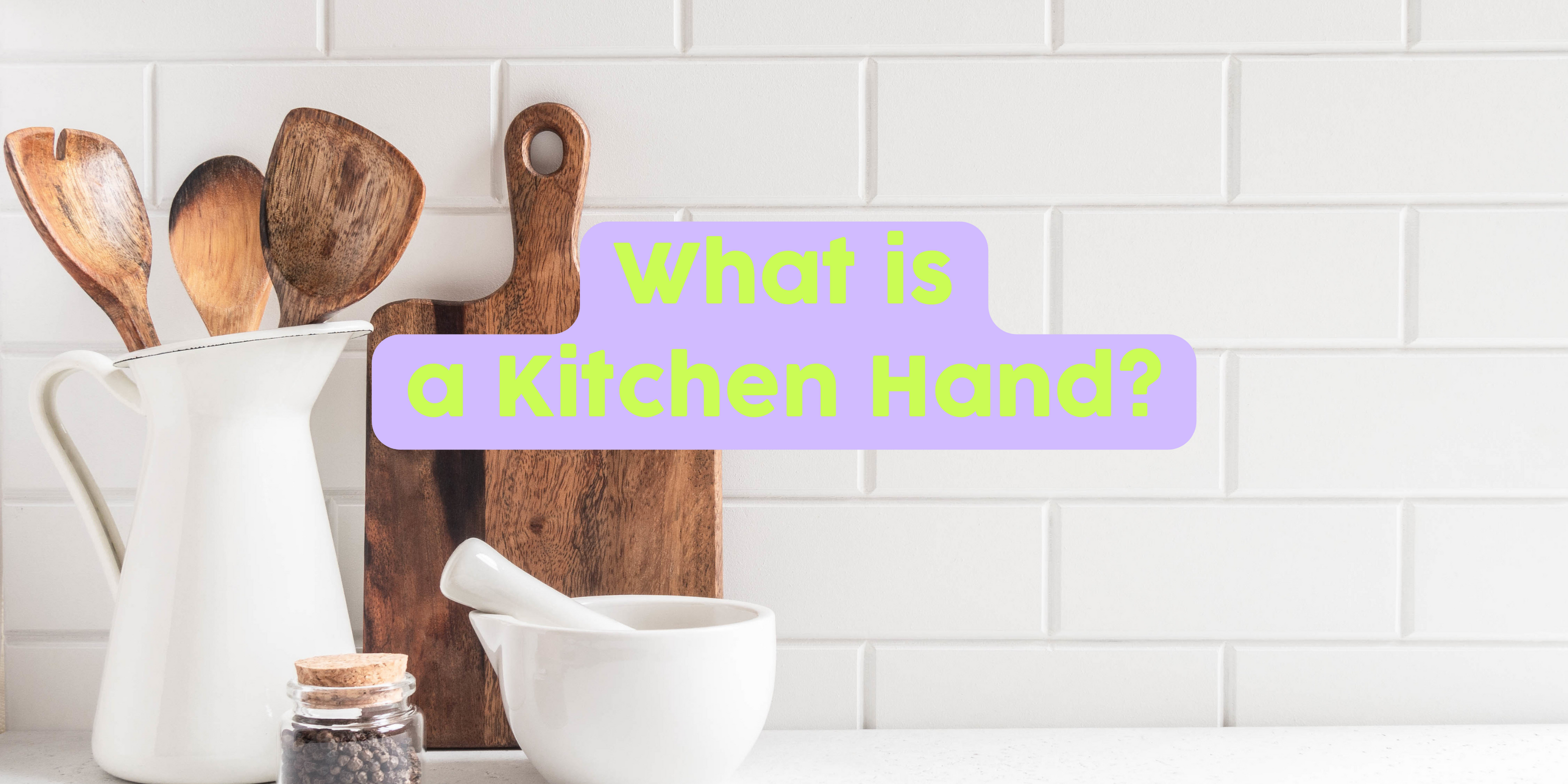 What is a Kitchen Hand?
Kitchen Hands assist kitchen and service staff in preparing and serving food, and clean food preparation and service areas.
What is their role?
Cleaning kitchens, food preparation areas and sculleries

Cleaning cooking and general utensils used in kitchens and restaurants

Transferring, weighing and checking supplies and equipment

Assembling and preparing ingredients for cooking, and preparing salads, savouries and sandwiches
What skills do I need?
Coordination with others - Being adaptable and coordinating work with other people.

Active listening - Listening to others, not interrupting, and asking good questions.

Monitoring - Keeping track of how well work is progressing so you can make changes or improvements.

Time management - Managing your own and other peoples' time to get work done.

Serving others - Looking for ways to help people.
Do I need any qualifications?
You can work as a Kitchenhand without formal qualifications. Some on the job training may be provided. A certificate II in hospitality or kitchen operations might be helpful.
A successful kitchen hand is hard-working, reliable and can work well in a fast paced environment.
See here on our website if you'd like to apply for some kitchen hand positions!