What is Front of House?
Nov 18, 2021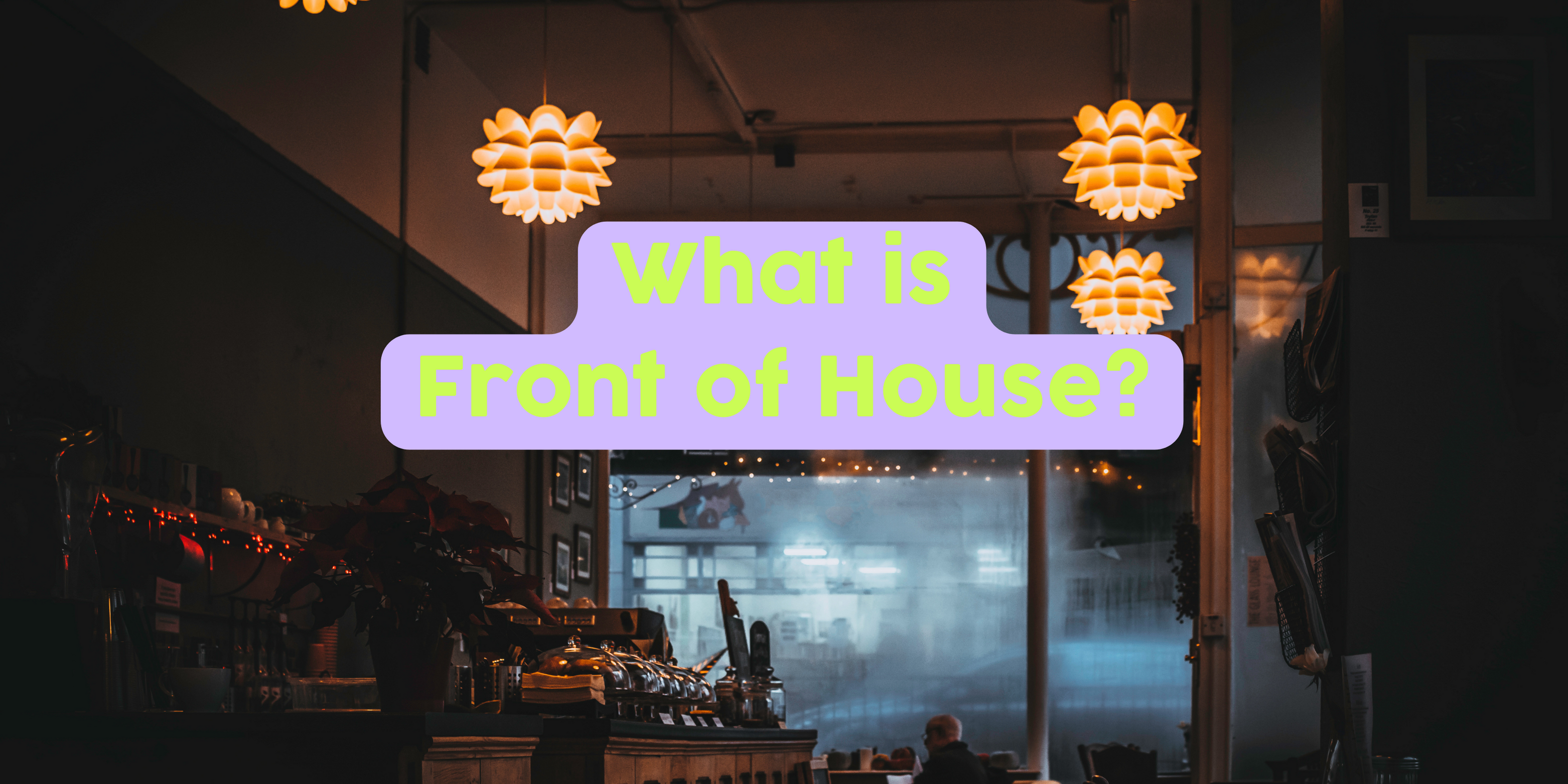 Every successful restaurant needs top-notch front of house staff to ensure that everything is running smoothly, and customers are completely satisfied from the moment they walk through the door to saying farewell.
Front-of-house staff include a number of roles such as a host or hostess, waiters, bartenders, and the general manager — basically anyone who might interact with customers. If you love working with people and customer service this might be the perfect role for you.
Role of a front-of-house staff
Front-of-house responsibilities can be split up among a couple different staff, often split between the following key roles and their usual restaurant duties:
The host or hostess is the first front of house restaurant staff member to interact with guests and therefore imparts that all-important first impression. They greet guests and show them to their table. They also take reservations and, if a table is not ready when guests arrive, estimate the wait time. The host or hostess, to the best of their ability, keeps things running on schedule.
Waiters explain and answer any questions about the menu, take food and drink orders, serve customers, and, at the end of the visit, give them their check and process payments.
Bartenders greet customers, take drink orders, and then mix and serve drinks. They might also wash glasses and manage bar inventory with the square's bar point of sale.
While waiters take customers' orders, in some restaurants it is the job of the food runner to transport meals from the kitchen to diners. Food runners might also assemble appetisers, refill water glasses, and clear plates when diners are finished eating.
Last but not least we've got glassies or bussies. They're responsible for clearing plates and glasses from customers, wiping down tables to keep them clean and sometimes food running as well. Sometimes glassies can also be called barbacks which means they are responsible for restocking the bar with clean glasses from back of house.
What skills do I need to be a front of house staff?
These are the desirable skills to have to be a candidate for a Front of House role:
Good communication skills
Multi-tasking skills
Ability to work in a fast-paced environment
Experience in handling money
Complaint handling
To be successful as front of house staff, you should love interacting with new people, like building relationships, being personable, and be able to adapt to a face-pace environment.
See here on our website if you'd like to apply for some front-of-house positions!