Wine & Food Pairings
Dec 06, 2020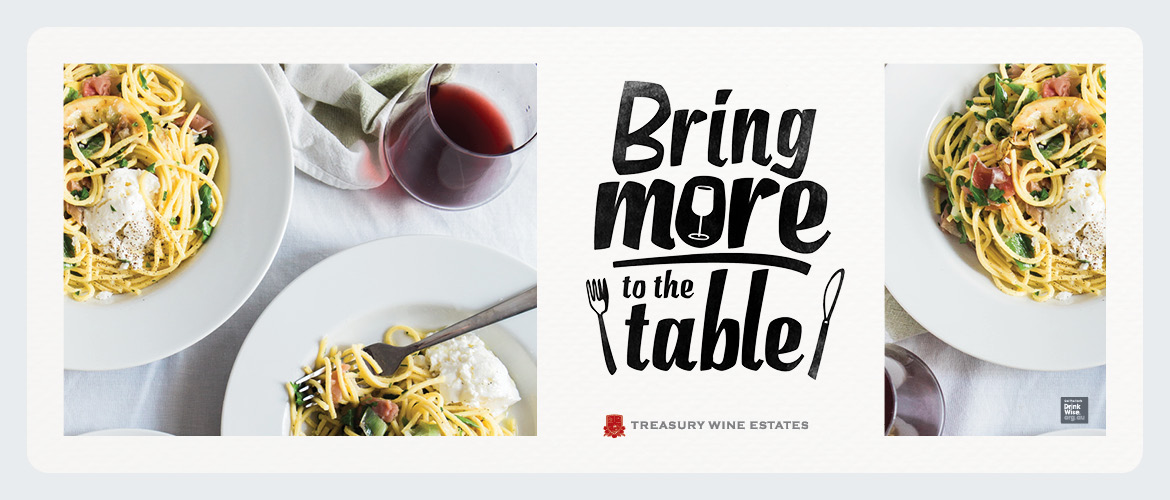 ---
PINOT GRIGIO / PINOT GRIS (Pee-noh-gree-joe / pee-noh-gree)
Typically dry & light to medium-bodies, high acidity with primary fruit flavours of lime, lemon, pear, white nectarine & apple.
To Be Served With:
Fresh Vegetables, Fish & shellfish dishes, Chicken dishes, Pork & duck spiced meats, French fries & Thai dishes.
Recommended Wine:
T'Gallant Cape Schanck Pinot Grigioor Squealing Pig Pinot Gris
---
SAUVIGNON BLANC ( saw-vee-nyon-blahnk)
Palate-cleansing freshness with crisp flavours of tropical fruits, gooseberry & cut grass make this wine light & easy to drink.
To Be Served With:
Fish & chips, Thai Curries, Mexican dishes, creamy pastas, Asian dishes, shellfish.
Recommended Wine:
Run Riot Sauvignon Blanc or Squealing Pig Sauvignon Blanc.
---
Chardonnay ( Shar-doh-nay)
Rich, full-bodied white wine with juicy fruit flavours of peach, citrus & pineapple or melon. Chardonnay has a lovely, velvety feel in the mouth
To Be Served With:
Roast chicken, chicken salad, mushroom dishes, bangers & mash, prawns with creamy sauce.
Recommended Wine:
Saltram 1859 Chardonnay or Heemskerk Chardonnay
---
ROSE (rose-ay)
The type of grape the Rosé wine is made with will greatly vary the flavour. The primary flavours of Rosé wine are red fruit, flowers, citrus, & melon.
To Be Served With:
Salmon, Chicken, Paella fajitas, pulled pork.
Recommended Wine:
Maison De Grande Esprit Rosé or Squealing Pig Rosé
---
PINOT NOIR (pee-no N'war)
Versatile and food friendly medium- bodied red with flavours of cherry, raspberry, vanilla & mushroom. Pinot Noir has a good amount of acidity to cut through cheesy dishes.
To Be Served With:
Pizza, Fish burgers, Tuna & salmon, Pork dishes, Blue cheese & walnut salad, Ham & other cold meats..
Recommended Wine:
Coldstream Hills Yarra Valley Pinot Noir or Fickle Mistress Pinot Noir
---
CABERNET SAUVIGNON (Cab-er-nay- saw-vee-nyon )
It's a punchy, full-bodied red with big gutsy flavours of dark berries, blackcurrant and green capsicum and has a mouth-filling feel. Cabernet Sauvignon pairs perfectly with rich dishes.
To Be Served With:
Thai beef salad, Roast chicken, Creamy pastas, Lamb shanks, Moroccan spiced lamb, Roasted vegetables.
Recommended Wine:
Wynns Coonawarra The Gables Cabernet Sauvignon or Penfolds Koonunga Hill Cabernet Sauvignon
---
SHIRAZ (Shee-razz)
Is a spicy, full-bodied red wine. The distinctive bold earthy flavours of Shiraz with berry fruit & pepper notes and are perfect with red meat dishes.
To Be Served With:
Steak, Ribs, Slow braises, Beef burgers, Lamb & beef roasts, Game meats
Recommended Wine:
Pepperjack Shiraz or 19 Crimes Shiraz
---
STAFF: Want to try the reccomended wines? Head to:
https://www.barcats.com.au/community/offers/cellardoorco/
to access 63% off all wines & free shipping courtesy of Treasury Wines Estates.