How to ace your next interview
Apr 20, 2022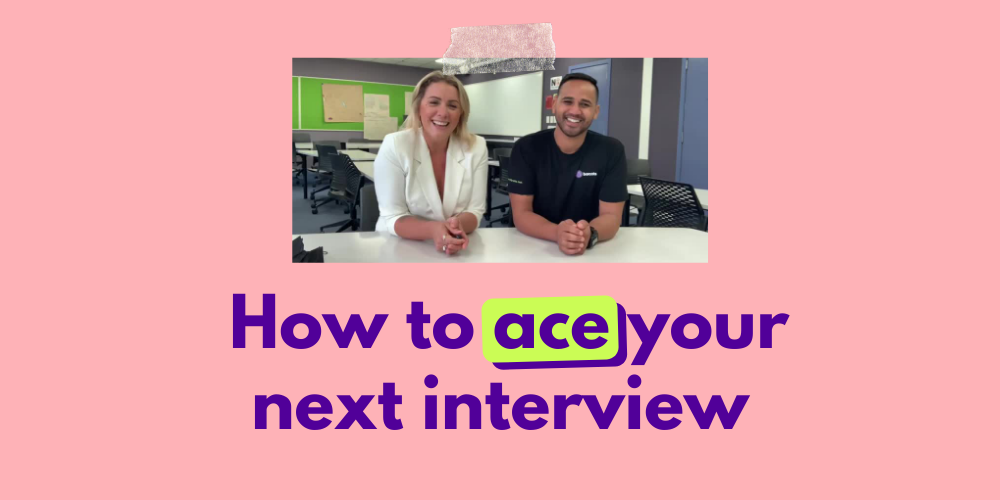 Job interviews make me really respect celebrities for having to be interviewed all the dang time. How do they remain so chilled out and calm? How are they do they come up with such a perfect answer so quick?
If you, unfortunately, aren't a celeb and you're not used to being grilled with convoluted q's to see if you're a perfect fit for a company or not, here are some interview tips to help you out!
Presentation
An obvious one, but not one to neglect. We're blessed that in our community, we can embrace our individuality and don't need to conform to the traditional corporate uniform, but a little effort can really make you stand out.
Take the time to understand the venue
Its clientele, vibe and normal dress code is a good start on how to present yourself. Be Informed. Read, read, read. Do a google search of the venue, their group if they're part of one, the owners. Brush up on their expansion plans, their history, and their future. Being familiar with what is important to them will provide you with a sense of what the owners wish to accomplish through their business and how you can be integrated in that plan and be an asset to them.
Time Management
Be on time. Aim to be there 10-25 minutes early. That buffer will work in your favour, if you hit unexpected traffic, a delayed train or any other possible delays. By turning up early, you're also showing your reliability and enthusiasm for the role, which is such a positive thing for a potential employer to see.
Be yourself
Corny i know, but ​​you are the greatest gift you can bring to a new job. Your skills, your personality, your passion and drive – they are what make you unique and so important to a new venue.
Most importantly, have fun!
It can be stressful going through the interview process, but by being prepared and putting in a little work you can show the best version of yourself and impress the venue and have the best chance at landing the job.
Need help landing a job interview?
Now all these tips may be fabulous but they're no use if you haven't got the interview yet! The first step in landing yourself an interview is making sure your barcats profile is up to date and looking fresh! Make sure to add in any additional qualifications or experience you have acquired, a new profile picture could make all the difference when applying for jobs, and best of all, try out our new video feature! Uploading a quick video bumps your profile to the top for our venues, so it's the perfect way to stand out from the crowd! Update your profile here,
Now that you've got a fresh new profile, it's time to apply for some roles! See here for roles in your area, and press that bright pink "apply now" button for roles you're interested in! Also see below for some hot jobs on offer this week!
To help you get started, here's some of the top roles on offer this week!
Sydney:
Waitstaff at Hard Rock Cafe, see here
Hosts at Hard Rock Cafe, see here
Floor runners at Botswana Butchery, see here
Floor runners at Woolloomooloo Hotel, see here
Melbourne:
Kitchen Hands at Aus venue Co, see here
Barista at Ritzy Dingley Village, see here
Wait Staff at Busy Boy Cafe, see here
Brisbane:
Floor Staff at Milky Lane, see here
Wait Staff at IL Molo, see here
FOH Casuals, floor and Runners at The Komo, see here
Good luck - you got this!